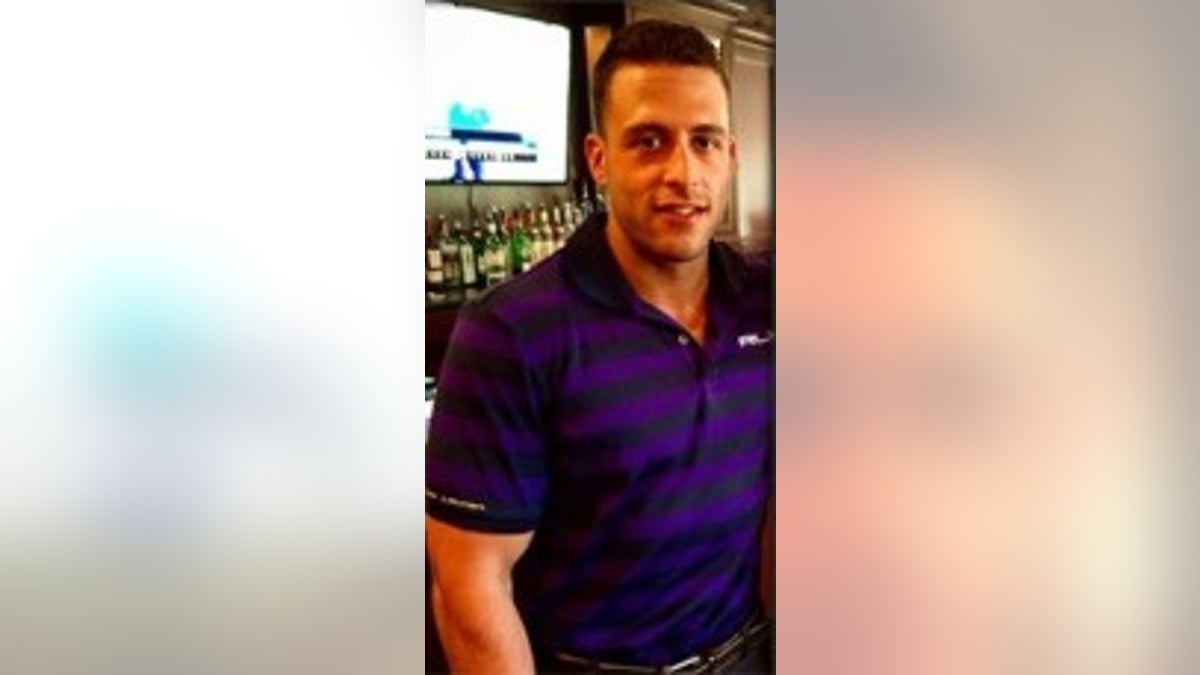 Authorities charged two suspects on Thursday with the murder of a Connecticut man who was killed after partying at a luxury Manhattan apartment being paid for by a celebrity jeweler.
James Rackover, 25, and Lawrence Dilione, 28, were charged with second-degree murder, concealment of a human corpse, and tampering with physical evidence, police said.
DAD WHO KILLED DAUGHTER'S ABUSER PLEADS GUILTY TO SPARE HER FROM RELIVING NIGHTMARE AT TRIAL
Rackover lives in the fourth-floor apartment on East 59th Street near First Avenue where police believe 26-year-old Joseph Comunale was stabbed to death after a night of partying, sources said.
The apartment was being paid for by jeweler-to-the-stars Jeffrey Rackover, who's friends with Donald Trump and helped him pick out an engagement ring for wife Melania. It's unclear what the relationship is between Jeffrey and James.
SUSPECT IN NY-NJ BOMBINGS TALKED TO FBI FOR DAYS, PROSECUTOR SAYS
"We have no proof that [the suspect] is in fact related to that person at all," Chief of Police Robert Boyce said Thursday. "They are known to each other, of course."
James Rackover isn't related to the jeweler, according to private detective Bo Dietl, who says he's known Jeffrey Rackover for over 30 years.
He said Jeffrey never had children, but met James about three-and-a-half years ago at a health club and treated him like his own son.
"The kid legally changed his name to Rackover," Dietl said. "He let him do that because he cared about this kid so much. He was the son that Jeffrey never had."