This Summer's Best Travel Gadgets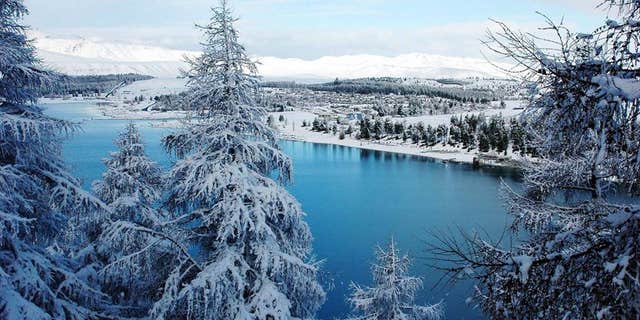 NEWYou can now listen to Fox News articles!
"Are you finding everything okay, sir?" the sales clerk asked.
"No," I said.
"Oh," she replied, her brow furrowing, "is there something in particular you're looking for?"
"Inspiration," I said.
Not all travel store salespeople find this bit endearing, but those that do almost instinctively start telling me what their customers have been shopping for lately, what gadgets are hot, and which are not. And then most of the time they leave me alone so that I can manhandle their merchandise.
What I've been finding may not surprise you: travel accessories that don't appear to accessorize anything, electronic gizmos that were long ago rendered obsolete by iPhone apps, and many other items travelers will never need. And yet I have come across several garments and gadgets that you might find handy while you're traveling this summer.
Best non-fanny pack: Pacsafe Anti-Theft Sling Purse, $44.99
If you wore a fanny pack through airport security, would your airline consider it your one personal item, or would they look at it as clothing that would not count toward your carry-on allowance? I ran this question past a couple flight attendants. Neither was certain, though one of them, Heather Poole, said "for the love of god, don't bring back the fanny pack," which clarified the issue for me and inadvertently steered me toward the rack with the Pacsafe 100 Anti-Theft Sling Purse. This nylon bag is unassuming, small and square-ish at 8" x 9," but potential purse slashers likely won't suspect that the bag's literally got nerves of steel: an "eXomesh Slashguard" stainless steel wire panel underlies the bag's front and bottom panels. Steel wire is also embedded in the shoulder strap, which unhooks and rehooks easily so you can wrap it around a chair leg. Plus, a little hook fastens the opening flap to the bag's front and there's a zipper immediately under the flap that you can zip shut for added security.
The bag's limited storage space is well organized. Phone and pen pockets line the inside, zippered pockets adorn the bag's front and back, and once you remove the storable strap in the back you'll have access to a Velcro-closing slip pocket, though I wouldn't store anything valuable in there. The purse comes in taupe, sage, and deep chocolate, but I'd argue that in its basic black it passes itself off just fine as a unisex European carry-all. And if on the way home you don't want the bag to count as your personal item, once emptied it'll easily fold away into a jacket or carry-on.
Best gadget you wish you had thought of: Gorillapod digital camera tripod, $19.95
Joby's Gorillapod tripod has already been around long enough to have imitators, but if you're new to the craze, a Gorillapod is a very bendy tripod composed of more than two dozen plastic "leg joints" that once connected to your camera's tripod mount hole can be twisted around pretty much anything. This model, the original, will safely hold a maximum camera weight of 11.5 oz, but Joby makes six other models that hold progressively heavier still and video cameras. Joby's Web site images suggest many clever ways to set up a shot, though the photo of the tree limb with the camera Gorillapodded to it perhaps best demonstrates how previously impossible-to-stage self-timed shots are now possible. The tripod comes in seven colors and for five bucks more you can get a version with magnetic feet.
Best baseball cap with embedded flashlight: The Only Integrated LED Hat, $29.95
The gadgetmeisters over at Hammacher Schlemmer seem aware that they're unapologetically over-the-top sometimes, evidenced by their fully-functional $499.95 ice chest on wheels that's motorized and rideable up to speeds of 13 mph. I wouldn't have believed it if I hadn't seen it beckoning in the store, and I will ride it one day. Until then, a slightly more practical and reasonably priced item to consider is The Only Integrated LED Hat. The cap is manufactured by panthervision.com - where you'll find the hat in camo and other designs - but Hammacher's sole model is a navy blue cotton baseball cap with four LED lights embedded in its brim and another in the bridge. Why so many lights? The beam has three settings: a good all-purpose wide flood beam, a high-beam that permits you to spot things farther away, and a max illumination setting that employs all five lights at once, though that'll knock your battery life down to 35 continuous hours. The batteries, replaceable CR-2032s, will last up to 75 hours if managed conservatively. My favorite feature is actually the hat's adjustable strap in the back that neatly feeds through a plastic clip and fastens with Velcro. Laundry instructions urge you to remove the batteries before hand-washing the cap, which led me to confirm with the salesperson that it's best not to wear this hat in the rain. I ask the stupid questions so you don't have to.
Best non-mountaineering use for a D-clip: Magellan Clip-On Bottle Holder, $7.85
Simple D-clips with spring catches have been around since the turn of the 19th century, but it seems like only recently that marketers have been calling them carabiners, though that term has actually been around for more than a century, too. The carabiner is essential for mountain climbing, of course, but manufacturers have lately found other uses for the clip: carabiners with embedded compasses, thermometers, flashlights, and other add-ons hang from tiny hooks in stores everywhere. One carabiner modification that stands out from the rest, however, is Magellan's Clip-On Bottle Holder. A decorative loop around one end of the clip has a "tough rubber o-ring" that Magellan's says will fit around the top of most bottles, and some customers have indeed complained that the rubber ring is too small for their purposes. However, the rubber loop does slip around the neck of most twist-cap water bottles, and I also don't mind suggesting that one of the best uses for this clip involves getting one for each of your kids and making them carry their own water bottles for a change. Once clipped to a belt loop, the water bottle will hang somewhat comfortably at your side as you sightsee. Magellan's doesn't specify a load limit for the clip, but I wouldn't suggest a bottle any heavier than 16 oz., unless of course you like the look and feel of a 2-liter bottle of Mountain Dew smacking against your side as you walk.
Best pants on the ground: EMS Camp Cargo Zip-Off Pants, $49.00
James Bond wouldn't be caught dead in trousers that convert to shorts and vice versa, and until recently I felt the same way. But after taking enough warm-weather trips where I've suddenly found myself in a house of worship, decent restaurant, and other places where shorts may not be appropriate, I've changed my policy enough to recommend the Camp Cargo Zip-Off Pants from Eastern Mountain Sports. You can store some of your other gadgets in the six mesh pockets: in front are two hand pockets and two cargo pockets - the left cargo pocket has a secret zip partition - and there are two cargo pockets in back. For those times when you don't want to zip off the legs, there are zips that go up to the calves; when you do remove the legs, the shorts will fall at or slightly below your knee, depending on how you're built. The pants come in standard waist sizes and several colors – what's described as olive gray on the Web site and looks more like khaki does look like khaki in person, if that helps you decide. No one will mistake these for Armani slacks – they're nylon and sport a black belted waistband with a "quick-release" buckle – but that's not the point, of course. Whether you need shorts or pants in a snap you'll be prepared, and, to quote American Idol's Gen. Larry Platt, you'll no longer be "lookin' like a fool with your pants on the ground."