This Day in History: Dec. 2
U.S. Senate passes a resolution condemning Sen. Joseph McCarthy; Colombian drug lord Pablo Escobar is killed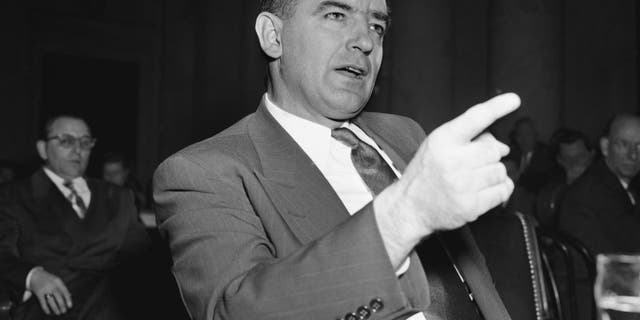 On this day, Dec. 2 …
1954: The U.S. Senate passes, 67-22, a resolution condemning Sen. Joseph R. McCarthy, R-Wis., saying he had "acted contrary to senatorial ethics and tended to bring the Senate into dishonor and disrepute."
Also on this day:
1823: President James Monroe outlines his doctrine opposing European expansion in the Western Hemisphere.
1859: Militant abolitionist John Brown is hanged for his raid on Harpers Ferry the previous October. 
1859: Artist Georges-Pierre Seurat is born in Paris.
1927: Ford Motor Co. unveils its Model A automobile that replaces its Model T.
1939: New York Municipal Airport-LaGuardia Field (later LaGuardia Airport) goes into operation as an airliner from Chicago lands at one minute past midnight.
1942: An artificially created, self-sustaining nuclear chain reaction is demonstrated for the first time at the University of Chicago.
1957: The Shippingport Atomic Power Station in Pennsylvania, the first full-scale commercial nuclear facility in the U.S., begins operations. (The reactor would cease operating in 1982.)
1970: The newly created Environmental Protection Agency opens its doors under its first director, William D. Ruckelshaus.
1982: In the first operation of its kind, doctors at the University of Utah Medical Center implant a permanent artificial heart in the chest of retired dentist Dr. Barney Clark, who would live 112 days with the device.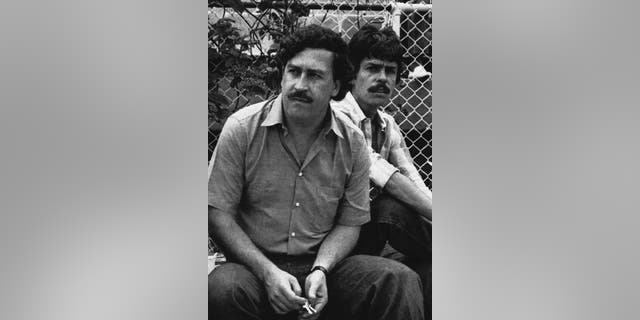 1993: Colombian drug lord Pablo Escobar is shot to death by security forces in Medellin.
2001: In one of the largest corporate bankruptcies in U.S. history, Enron files for Chapter 11 protection.
2015: A couple loyal to Islamic State opens fire at a holiday banquet for public employees in San Bernardino, Calif., killing 14 people and wounding 21 others before dying in a shootout with police.
2017: ABC News suspends investigative reporter Brian Ross for four weeks without pay for an erroneous report about President Trump's former national security adviser Michael Flynn. (Ross had reported that then-candidate Trump had directed Flynn to make contact with the Russians; Ross clarified the report hours later, saying that his source now said Trump had not done so as a candidate, but as president-elect.) Ross would leave the network in 2018.