The Latest on severe weather: Tornado emergency issued near Oklahoma City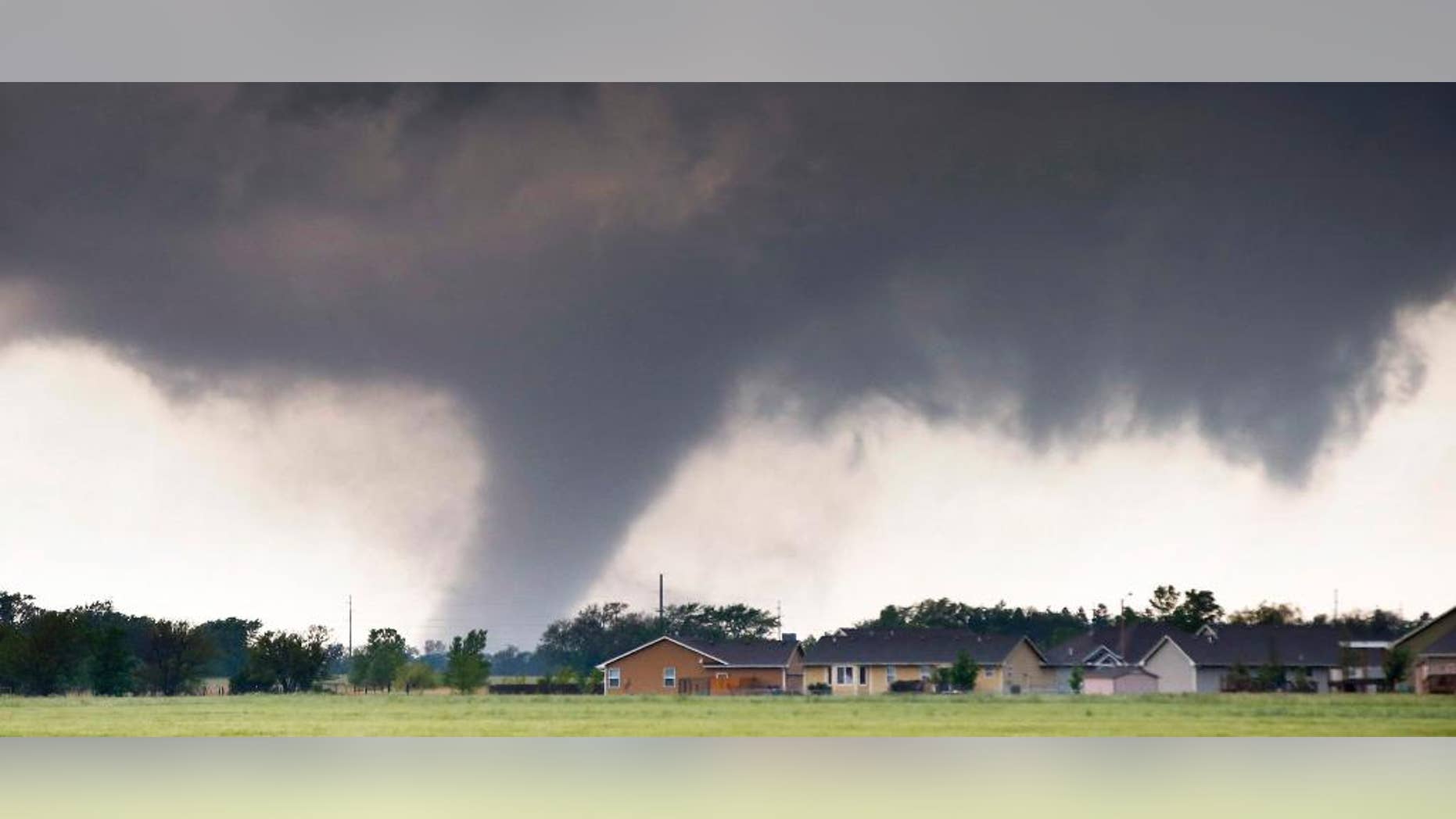 5:30 p.m.
The National Weather Service has issued a tornado emergency for the Oklahoma towns of Newcastle and Bridge Creek, on the edge of the Oklahoma City area.
Meteorologist Michael Scotten with the weather service in Norman said the designation means there is the possibility of a large tornado that could lead to significant damage and deaths.
The tornado emergency was issued shortly after 5 p.m. Wednesday as the storm system moved toward southern Oklahoma City. Scotten said radar images indicate the tornado could be an EF2, with wind speeds of 113-157 miles per hour.
The emergency comes after the storm system produced at least one weak tornado and possibly others as it moved through sparsely populated areas of southwestern Oklahoma Wednesday afternoon.
___
5 p.m.
Officials say a tornado has hit Roseland, a rural Nebraska town of fewer than 250 people.
Angela Pfannkuch (FAHN-cue), a meteorologist with the National Weather Service in Hastings, says the tornado hit at 4:22 p.m. Wednesday. She said her office learned of the tornado from the Adams County Emergency Management office. The weather service was sending someone to the town to try to confirm that a tornado hit the area.
Dawna Whitcomb with the Adams County office said no serious injuries had been reported by 5 p.m. Her office was busy coordinating with the American Red Cross to help any households displaced by the tornado.
Whitcomb said she did not yet know whether the tornado had caused any serious damage to homes and buildings.