Texas woman granted clemency by Obama last year back in prison
A Texas drug dealer is back in prison a year after she was granted clemency by President Obama.
Carol Denise Richardson, 49, was sentenced to 14 months in prison last week for violation the terms of her supervised release, according to the Department of Justice. Prosecutors say she committed five separate violations of those terms.
"This defendant was literally given a second chance to become a productive member of society and has wasted it," Assistant U.S. Attorney Ted Imperato said in a statement. "She has clearly shown a willful disregard for the law and must face the consequences for her crimes and actions."
OBAMA'S CLEMENCY DID NOT EXTEND TO BERGDAHL, SNOWDEN, OTHERS
After a drug dealing conviction, Richardson, who had a lengthy rap sheet, was sentenced to life in prison in June 2006. But she was released from prison last July after Obama commuted her sentence. Obama granted clemency to 1,715 people -- many of them drug offenders -- during his eight years in office.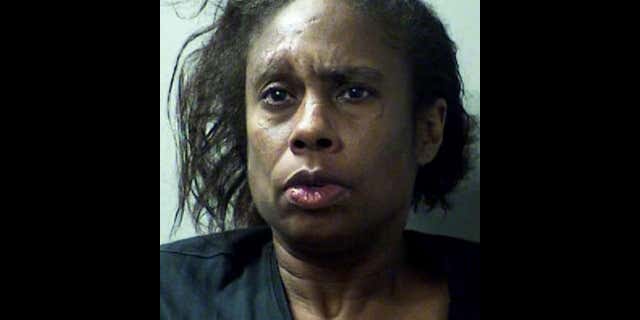 On July 28, she was a free woman.
But $60 worth of laundry detergent landed her back in jail in April. She was caught stealing the detergent in Pasadena, Calif. and planned to sell it to buy drugs, her attorney told the Houston Chronicle.
Mark Anthony Diaz told the newspaper that his client's problems stem from her ongoing crack addiction.
Prosecutors say among other conditions Richardson violated are staying in contact with a probation officer and failing to report that she had moved.
OBAMA'S RECORD WAVE OF PARDONS, COMMUTATIONS
The nonprofit that took up Richardson's cause to receive clemency last year said the system has failed her once again. Clemency for All Nonviolent Drug Offenders, or CAN-DO, said in a statement released Sunday that Richardson was not given proper support after her release from prison.
"It will be easy for some to point a finger at Carol and justify their support of harsh mandatory sentences as a necessity to keep people locked up, when we feel Carol's current situation is proof that we desperately need to overhaul our current drug policy that treats addiction as a criminal issue, rather than a medical issue," the group said in a statement. "Imagine locking up an alcoholic for life simply because they suffer from a disease that science claims is often genetic."