Texas woman arrested after allegedly beating puppy to death with broom handle: report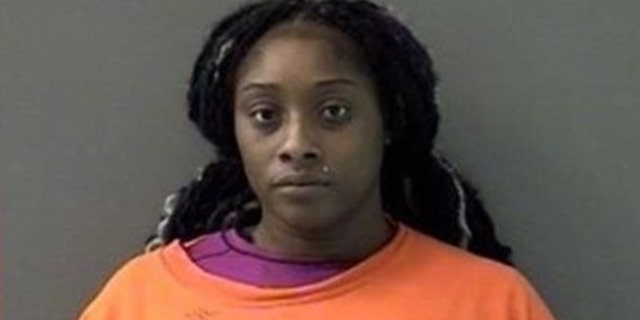 A woman in Killeen, Texas, is facing charges after she allegedly beat a puppy to death with a broom handle in early October, according to a report.
The woman, identified as Takeshia Antwanette Atoigue, purportedly hit the puppy with the "metal handle of a broom," KCEN-TV reported. The young dog "made noises" during the incident, witnesses recalled to police, claiming Atoigue later put the animal's body in a trash bag before throwing it in a nearby dumpster.
OHIO BOY, 11, STEALS CAR, SPARKS CHASE AFTER MOM TAKES PLAYSTATION AWAY; THIRD PURSUIT IN 13 MONTHS, COPS SAY
When Killeen police officers arrived at the scene, they searched the dumpster and found what was estimated to be a 6- to 8-week-old puppy, which was "lifeless and stiff," the news station reported.
The dog was later taken to the El Centro Pet Medical Center, where officials determined the pup had blood in its lungs and stomach. It also had bruising on its head and "scrapes on its legs, tail and neck," according to an arrest affidavit obtained by KCEN-TV.
GUN OWNER SAVES MOTHER OF THREE FROM VIOLENT ATTACK
Atoigue, who allegedly told police the dog was hers after it was found in the dumpster, has reportedly been charged with cruelty to non-livestock animals.
A spokesperson for the Killeen Police Department was not immediately available for comment when contacted by Fox News on Wednesday.