Texas Mayor in Murder-Suicide Was Facing Spending Probe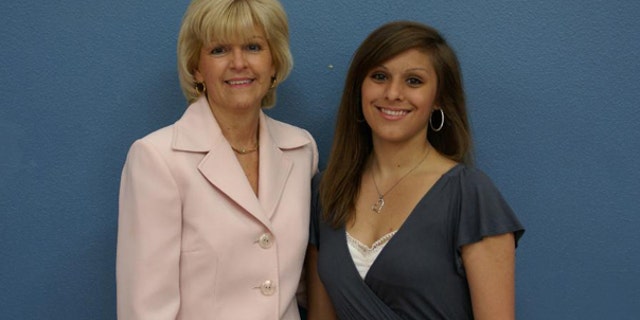 COPPELL, Texas -- A suburban Dallas mayor who killed herself and apparently her daughter had been at risk of losing her home, and a city manager said he repeated a request for documents related to questionable charges on her city-issued credit card just hours before she fired the fatal shots.
Investigators found the bodies of Coppell Mayor Jayne Peters, 55, and 19-year-old Corinne Peters at their home Tuesday night. The Medical Examiners Office said the mayor committed suicide and that her daughter's death was a homicide.
City Manager Clay Phillips said he had been trying for months to get receipts from the mayor that would prove the legitimacy of several charges on her city-issued credit card, The Dallas Morning News reported Friday.
Phillips told the newspaper that he had asked Peters again on Tuesday to document the charges, and that he then asked the city attorney to investigate the mayor's credit card use.
Phillips didn't have an estimate of the charges that dated back to October, but said they didn't appear to indicate she had been living off the card. Phillips said city officials usually hand in their receipts every month.
"We had been seeking to reconcile it for some time," said Phillips.
The Peters' home, appraised at nearly $423,000, had been posted for foreclosure last July, but never made it to auction, according to the Foreclosure Listing Service.
Corinne Peters had been telling friends she was heading to the University of Texas at Austin in the fall, but a UT spokesman said the school had no record of her even applying.
Neighbor Diane Ianni had told The Associated Press that Corinne was excited about enrolling at Texas and had been wearing shirts with the university's longhorn logo and colors. She said the teen had been upset about missing summer orientation sessions at the Austin campus.
Deputy Police Chief Steve Thomas told KTVT-TV that police were investigating reports that the gun used in the killings may have been provided by another public official.
Toxicology results are pending.
A memorial service for Peters and her daughter was scheduled for Friday afternoon.
Peters, a contract software developer, had served on the city council for a decade before being elected mayor in 2009.
Her husband, Donald Peters, died of cancer in 2008.
Coppell is a city of about 40,000, located 15 miles northwest of Dallas.