Texas man posted ad seeking child to 'try necrophilia and cannibalism': sheriff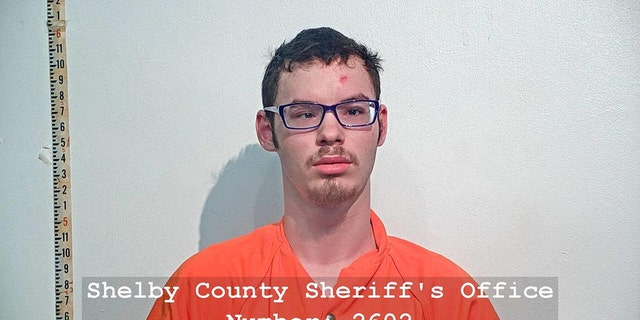 A Texas man who told an undercover Florida sheriff's agent he wanted to "rape, kill and cannibalize" a child was arrested as part of a case that was described as "one of the most unusual and disgusting" ever seen.
Alexander Barter, 21, of Joaquin, posted an advertisement online that read, "I would really like to try necrophilia and cannibalism and see how it feels to take a life," Brevard County Sheriff Wayne Ivey said during a news conference Tuesday.
OHIO STUDENT'S ESSAY ABOUT BEING RAPED SENDS ATTACKER TO PRISON
One of the sheriff's deputies, who works with a federal task force, spotted the ad, and told Barter he had a child he could provide.
"I would like to do this ASAP," Barter told the undercover agent. "I really need to do something about my intense bloodlust."
Barter also allegedly told the agent: "I'm not into roleplaying. I want to actually rape, kill and cannibalize her. I am very serious about this. I live in the woods so I can make sure her body won't ever be found."
The agent traveled to Texas, and Barter was arrested on Oct. 19. He was taken into custody at his home, which "was quite deeply embedded in the woods."
During his arrest, Barter was found to have a knife and plastic bags on him "to take the body parts in," Ivey said. The sheriff added Barter "thanked" investigators for arresting him because "he was so committed to carrying" out his planned attack.
Barter is "one of the most sick, disgusting, demented people," Ivey told reporters.
WOMAN TRYING TO STOP FIGHT DOUSED WITH GASOLINE AND SET ON FIRE, POLICE SAY
He was arrested on charges of criminal solicitation, criminal attempt at capital murder, conspiracy to commit capital murder and criminal attempt at sexual performance of a child.
"Obviously there is no bond and this individual needs to stay behind bars where he can never harm anyone else," the sheriff said.