Inmate claims God, dead mom, gave him 'go ahead' to beat sex-offender cellmate to death: report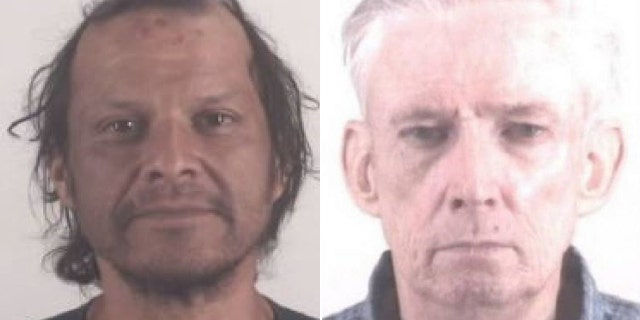 NEWYou can now listen to Fox News articles!
An inmate who allegedly beat to death his cellmate, an accused child molester, earlier this month in a Texas jail said "God and his mother" told him to do it because the man was "Bin Laden," authorities said.
David Faustino Flores, 42, was charged earlier this month with the murder of 76-year-old kiddie-train operator Clinton Don Simpson. Flores allegedly bashed Simpson's head with dozens of blows against the cell floor and with his fists, the Fort Worth Star-Telegram reported.
"My mom said, 'That's Bin Laden, so you ought to go get him.' So I went to wale on him … And God said, 'Go ahead,'" he said. Flores' mother is dead, according to the paper.
"My mom said, 'That's Bin Laden, so you ought to go get him.' So I went to wale on him … And God said, 'Go ahead.'"
Flores had said he hears voices inside his head and requested his own cell because he suffered from schizophrenia, the paper reported.
"At that time I was already paranoid everyone wants to kill me," he said. "I thought this whole place was ISIS."
Flores, jailed for an assault in October, had been kept in solitary confinement, but was later placed on suicide watch after trying to kill himself, the Star-Telegram reported. It was then that he was moved into the cell with Simpson.
Flores struck Simpson's head at least 73 times, according to a police affidavit that details the brutal attack on the 76-year-old, who was confined to a wheelchair at the time.
"I just kept hitting him," Flores said. He claimed he didn't know what Simpson had been accused of.
Flores was also apparently unaware Simpson had died until asking about him in an interview with reporters, the paper said. When he learned Simpson had died, Flores grew solemn and stared at a space on the ground.
"I didn't mean to do it," he said. "I shouldn't have done it."
Simpson, of the small Dallas suburb of Keller, was facing charges of aggravated sexual assault of a child, continuous sexual abuse of a child under 14, and indecency by fondling.
Fox News' Louis Casiano contributed to this report.