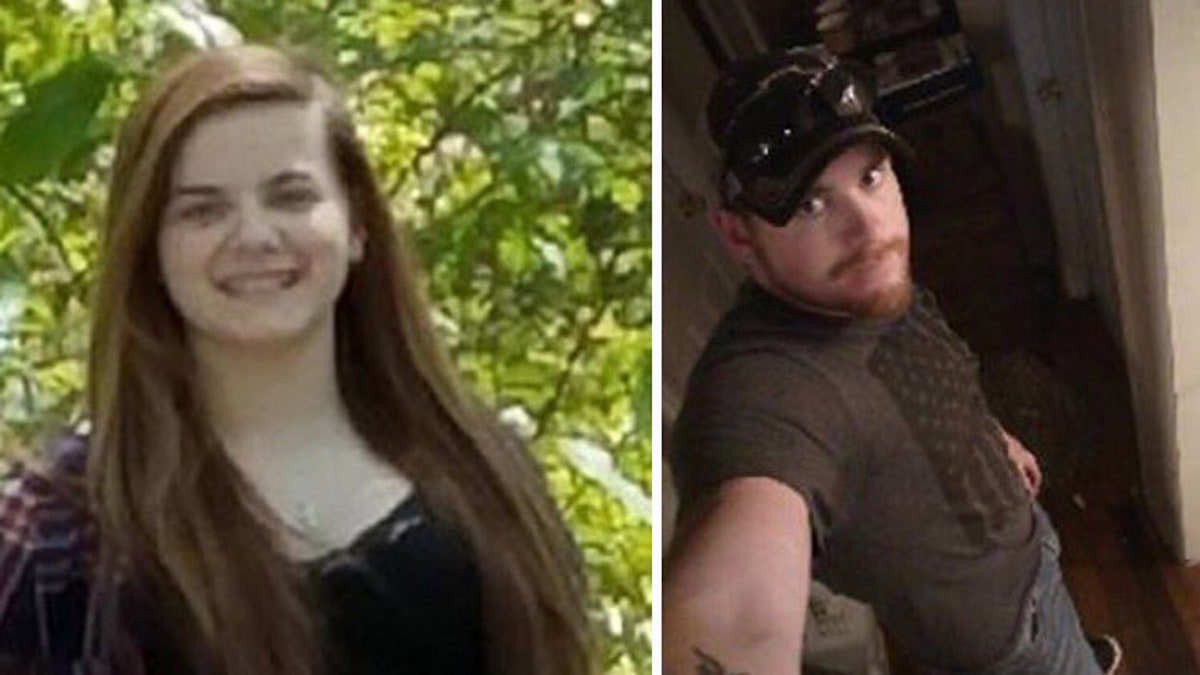 A 15-year-old girl subject of an Amber Alert in Tennessee was found safely along with the 28-year-old man suspected of fatally shooting a gas station clerk. Both are suspected of homicide, police said.
Nashville police said that missing teen Trinity Faith Quinn and suspected killer Daniel Clark were found just after 10 a.m. Wednesday.
Clark and Quinn complied with orders to come away from the woodline and surrender. Clark was carrying this backpack. pic.twitter.com/LIrneBRHRw

— Metro Nashville PD (@MNPDNashville) May 3, 2017
CHICAGO POLICE SHOOTING: 2 OFFICERS 'TARGETED,' OFFICIALS SAY
They were found about two miles from the Exxon gas station where Clark reportedly shot and killed 58-year-old clerk John Daniel Stevens during an attempted robbery on Tuesday.
Metro Nashville Police Department spokesman Don Aaron said that both individuals are under investigation for homicide, Fox 17 reported.
"It is this department's belief that (the girl) had the opportunity to flee. We do not see any indication she was held against her will," Aaron said Wednesday morning.
Daniel Clark, 28, sought for fatal shooting of Exxon clerk during Tues. pm robbery at 6995 Charlotte Pike. See him? Call 615-742-7463. pic.twitter.com/PHuutfnbW1

— Metro Nashville PD (@MNPDNashville) May 3, 2017
Investigators said surveillence video shows Quinn shopping for items while Clark stood at the counter.
During the shooting, Quinn at no time seemed to be in fear for her life and she had the opportunity to flee but did not do so, Aaron said.
According to police, Clark and Quinn left his car at a parking lot and fled on foot.
CONTROVERSY ERUPTS AFTER COLORADO ANIMAL SANCTUARY KILLS ALL ITS ANIMALS
An Amber Alert was issued Wednesday morning, saying the teen was in "imminent danger of bodily harm or death."
Police said a dump truck driver saw Quinn, who was last seen Monday morning at Rhea Central Elementary School, standing on the side of the road. He notified police.
Clark and Quinn were found on an embankment behind trees near Old Hickory Boulevard. A backpack was also found at the scene which contained a handgun inside.
On Twitter, Nashville police said both Quinn and Clark complied with orders from officers and surrendered.
The Associated Press contributed to this report.