Teen girl dies in fall from cliff hike at Zion National Park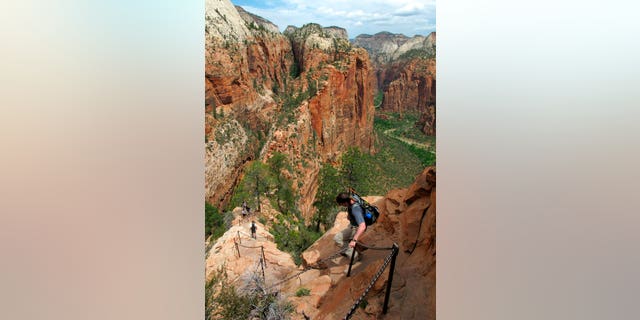 A 13-year-old girl fell to her death from a popular narrow trail at Zion National Park in southwestern Utah, officials said Tuesday.
Park Ranger John Marciano said the girl, who was from Utah, had been hiking with her family Monday evening when she tumbled from the Angels Landing Trail. It did not appear that anyone had witnessed the fall, Marciano said. The girl was quickly discovered by hikers on the West Rim Trail below.
Angels Landing was closed Tuesday morning to investigate the fall from the path that ascends some 1,500 feet above the southern Utah park's red-rock cliffs.
The girl had reportedly done the hike before, and the trail was clear of ice and snow. Her name and hometown were not immediately released.
"It was just a beautiful day. It's a time you wouldn't expect anything to happen," Marciano said.
The iconic trail offers sweeping views of the red-rock park in southern Utah and has become especially popular among visitors inspired by social media posts. But it also comes with dire safety warnings about the danger of falls, Marciano said.
He advised anyone with young children or problems with heights not to make the trek.
Zion's website says there have been seven deaths on the Angels Landing trail since it opened in 1919. According to Marciano, there has been about one death each of the last two years on the trail.
The Associated Press contributed to this report.