Tech mogul charged with murdering ex-wife's husband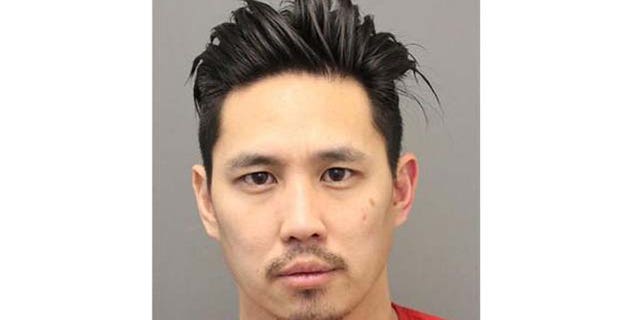 The co-founder of a California-based software company has been charged with murder after police in northern Virginia said he shot and killed his ex-wife's new husband.
The Loudoun County Sheriff's Office said 38-year-old Minh Nguyen shot Corey Mattison -- a former minor league pitcher with the St. Louis Cardinals organization -- in Ashburn, Va., on Thursday.
Nguyen, a tech millionaire who co-founded the online address book Plaxo with Napster and Facebook billionaire Sean Parker, allegedly broke in through the front door of his ex-wife's home around 9:30 p.m. Thursday. Once inside, Nguyen opened fire on Mattison, his former wife's new husband, striking him multiple times.
Loudoun County Sheriff Michael Chapman told FoxNews.com that authorities received 19 emergency phone calls in total from the residence. When deputies arrived, they found the victim dead outside the home, Chapman said.
While the motive and sequence of events is still under investigation, Chapman said, "there were clearly domestic-related issues with the suspect." Nguyen had two children with Denise Mattison, who married Corey Mattison nearly six months ago.
Denise Mattison told ABC News that her husband's final actions spared her children, who were home at the time, from being harmed.
"He was my knight in shining armor," she told the network. Mattison reportedly ran for the door, leading the shooter away from the children, who were able to hide in a room upstairs and call 911.
Denise Mattison was not home at the time Nguyen broke in, but returned to the residence with another child as the incident was unfolding, according to police.
Nguyen, who is charged with first-degree murder and use of a firearm during the commission of a felony, remains held at the Loudoun County Adult Detention Center on no bond.
The Associated Press contributed to this report.