Taxi Plows Into Crowd in San Diego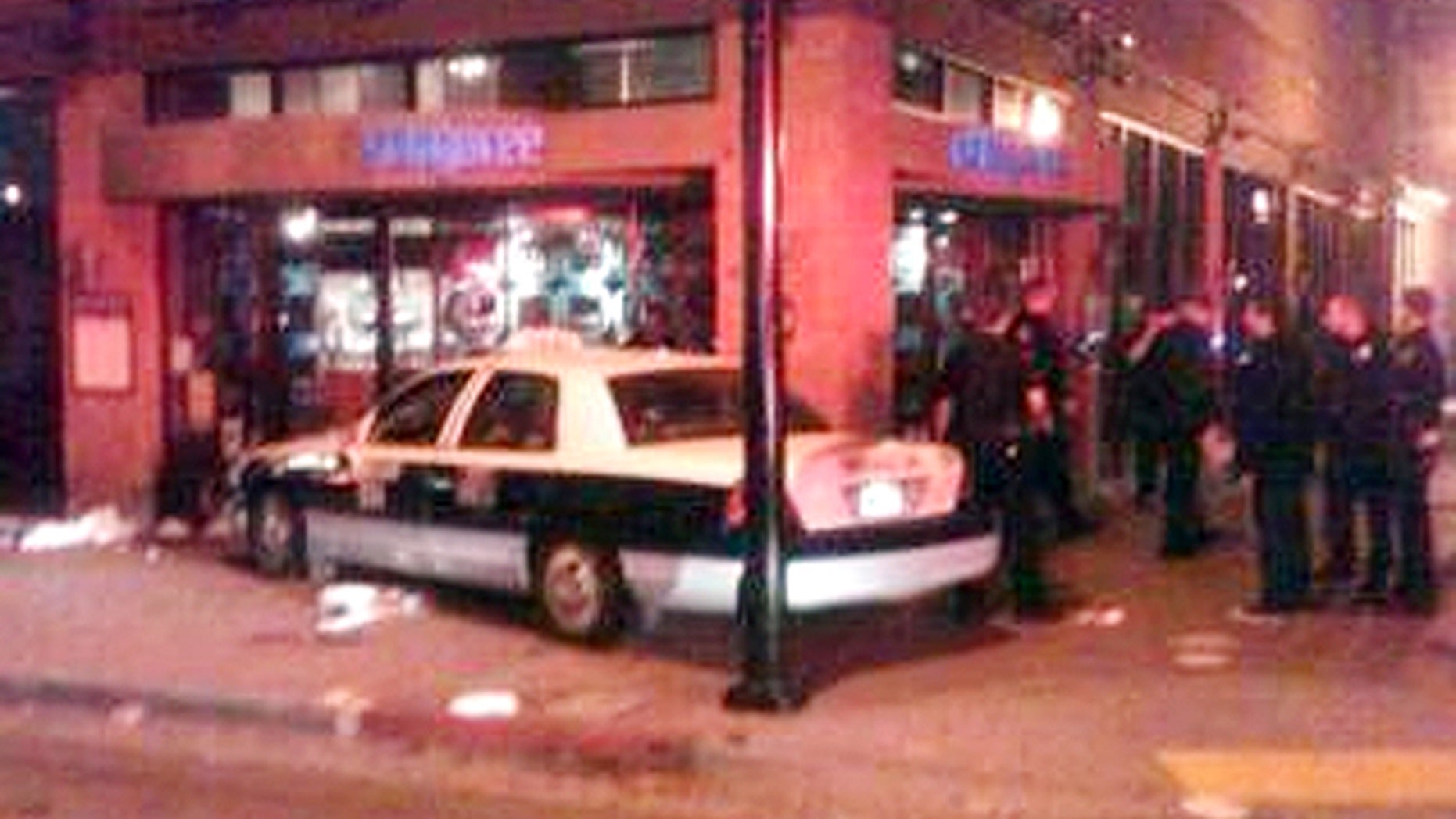 SAN DIEGO -- A taxi cab driver plowed slowly into a crowd on a sidewalk in San Diego's busy Gaslamp District early Saturday, injuring more than two dozen people, police said.
The San Diego Union-Tribune reported that the crash occurred about 2 a.m. in the middle of the popular restaurant and nightclub zone, close to the city's convention center.
One young woman was pinned against a wall by the cab and had her leg severed.
Officer Michael Stirk said security guards from a nearby nightclub detained the driver. He was then transported to a hospital with a broken nose after being beaten by angry members in the crowd and having his taxi's windows smashed.
Stirk said the driver, who is between 40 and 50 years old, either fell asleep or passed out. Alcohol was not involved, he said.
Police Lt. Todd Jarvis told the Union-Tribune that officials are investigating why the driver drove onto the sidewalk. The cab was traveling slowly, around 15 mph, and the crash did not appear to be intentional, authorities said.
One off-duty military paramedic who had been at a nearby nightclub told the Union-Tribune the scene was initially chaos, with people screaming and yelling. He said he went to the aid of three of the injured who were lying in the street and assisted them until paramedics soon arrived.
Fire Capt. Rocky Delgadillo was heading to a local air show but ended up at the scene last night just moments after emergency crews were dispatched.
"It was what we call organized chaos," Delgadillo said. "In 31 years, this is the most patients I've seen at one scene in a mass casualty incident."
The newspaper reported that 25 people were injured. Early Saturday morning, all but two were taken to area hospitals. Their conditions were not available due to privacy laws.
At least 17 people who were transported to hospitals had injuries such as broken bones, cuts and bruises, said Maurice Luque, a fire department spokesman.
Authorities had no immediate plans to arrest the driver, whose name was not immediately available.
Click here for more on this story from Fox5SanDiego.
The Associated Press contributed to this report.