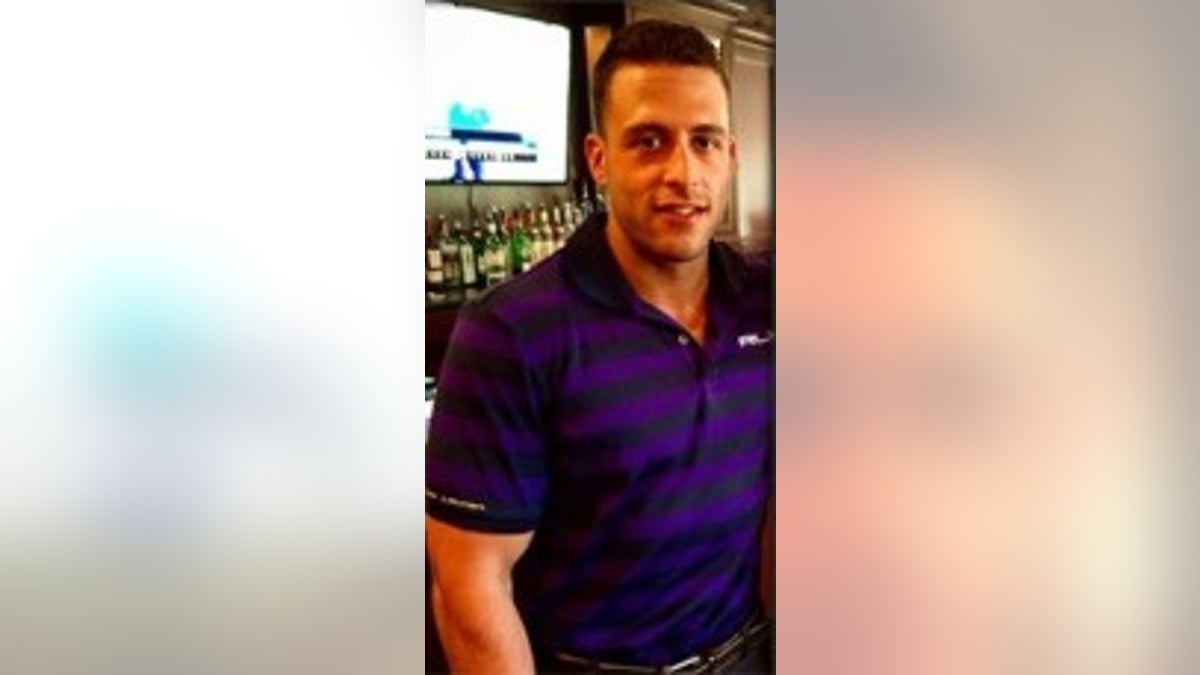 A suspect was being questioned at a Manhattan station house Wednesday evening in connection with the murder of a Connecticut man who was killed at a posh apartment paid for by a jeweler to the stars, sources said.
James Rackover was in police custody, but had not been charged in the gruesome slaying of 26-year-old Joseph Comunale, whose body was found days after he went missing.
INVESTIGATORS SEARCH FOR SUV IN RELATION TO MASS. JOGGER'S MURDER
Rackover lives in the apartment on East 59th Street near First Avenue where Comunale had been partying on Saturday night.
The luxury pad, near Sutton Place, was being paid for by jeweler Jeffrey Rackover, who adorns A-listers and helped Donald Trump pick out an engagement ring for his wife Melania, sources said.
Jeffrey lives in another apartment in the same building, but it's unclear how the pair are related.
Police discovered Comunale's body in a shallow grave in Oceanport, NJ, on Wednesday morning, according to sources.
The Stamford man — a Hofstra University grad who worked as a sales associate at Tri-Ed Ltd. — had been stabbed nine times, and had a broken pelvis.