Suspect in LSU bomb threat arrested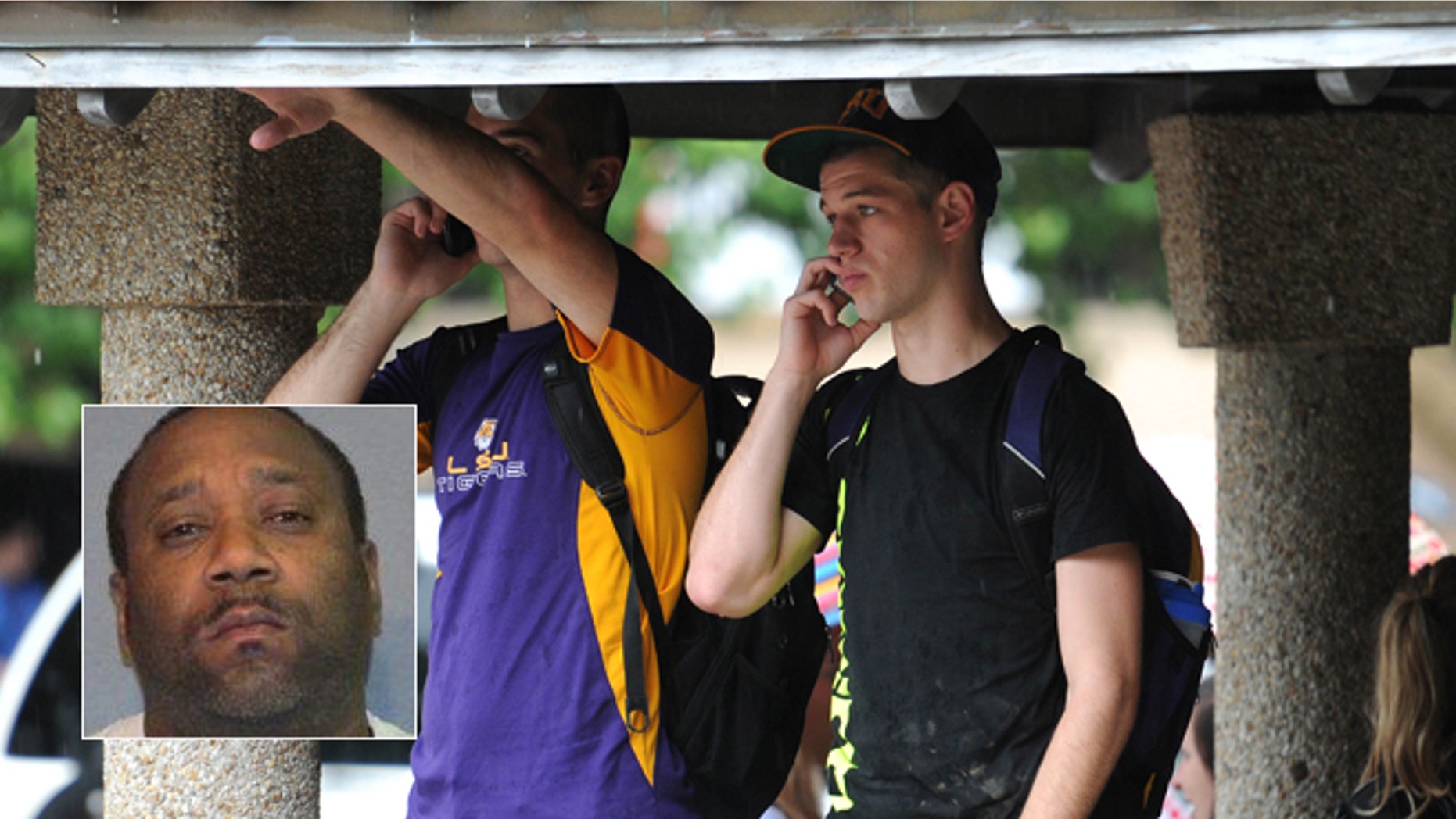 Louisiana police say a suspect has been arrested in connection to a bomb threat Monday that forced the evacuation of Louisiana State University's campus in Baton Rouge.
The Advocate, a Baton Rouge newspaper, identified William Bouvay Jr., as the suspect. He reportedly admitted to university police that he called in the threat. He is not a student at the school.
Thousands of students, professors and workers left campus after a threat was phoned into 911. Police and bomb-sniffing dogs swept through 250 buildings before giving the all-clear.
Campuses in Texas, North Dakota, and Ohio were evacuated Friday after receiving bomb threats, but police found no explosives. LSU officials said it isn't clear if the threats are related.
Bouvay was charged with communication of false information of a planned bombing, the paper reported.
Click for more from The Advocate 
The Associated Press contributed to this report