Students seek Trump's help in fight against $1.5B taxpayer-funded rail project: reports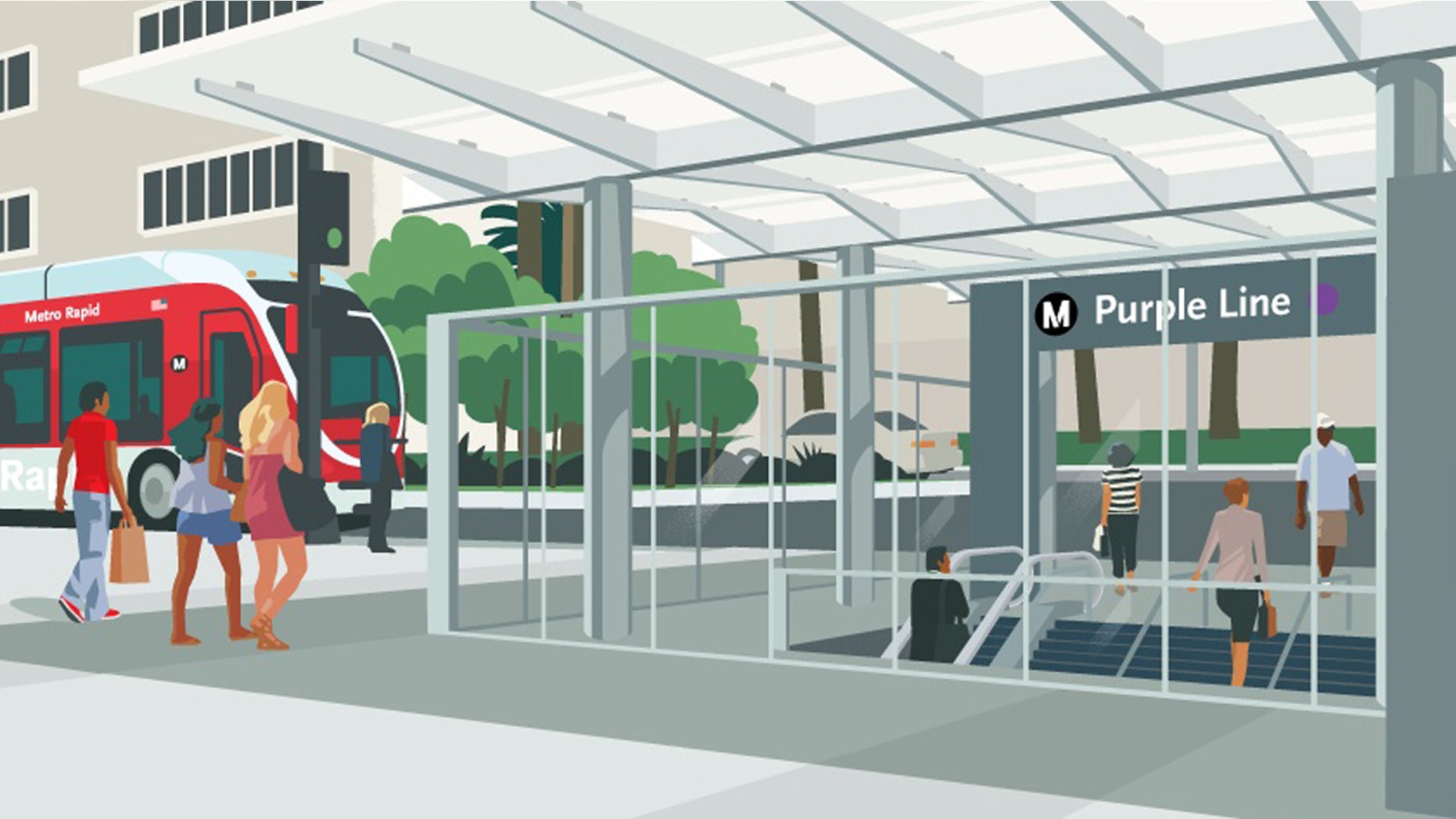 Hundreds of students in Beverly Hills, Calif., protested Friday morning in a park near one of President Trump's homes, calling on him to help move a Los Angeles subway project away from their school -- or at least pull federal funding for the plan, reports said.
An expansion of the L.A. Metro's Purple Line calls for tunneling underneath Beverly Hills High School, pitting the Beverly Hills Unified School District against the Metro, which is operated by the Los Angeles County Metropolitan Transportation Authority, Fox 11 Los Angeles reported.
Students called on Trump to help steer the subway line away from the high school or revoke $1.5 billion in federal funding from the project, the Los Angeles Times reported.
The school district contended that the project could release methane and hydrogen sulfide gases, which could pose serious health risks, Fox 11 reported. Teenagers also feared that the gases could spark a methane explosion, the Times reported.
"I should not constantly be terrified of an explosion ... or that my health could be jeopardized, simply by being at school," student organizer Amanda Khodabash, 16, said at the rally, according to the Times.
But Metro spokesman Dave Sotero pushed back against the claims, citing more than five years of environmental analysis showed that the subway could be built without risking the students' health, the paper reported. The Purple Line was approved in 2012 after the five-year environmental review, Fox 11 reported.
"Safety is our number one priority. We would not build a project that would jeopardize anybody's safety,'' Sotero said, according to the station.
Meanwhile, Trump appears to have some personal ties close to the school board and district.
Beverly Hills school board president Lisa Korbatov, along with lawyers and consultants, collaborated on the website "Stop the Purple Threat," Curbed Los Angeles reported. The campaign aims to catch Trump's attention to convince him to withdraw federal funding from the subway extension.
Korbatov's husband, Igor, served as an attorney for a 2008 deal that transferred her parents' home on Rodeo Drive to a company created by Trump with Michael Cohen, his then-lawyer, as a co-signee, the report said.
Trump's personal attorney, Marc Kasowitz, is a founding partner in the law firm that represents the school district in a lawsuit against the Metro, alleging construction near the campus could expose students to fine particulate matter, the paper reported. But Metro said its studies have found that the cancer risk from the project's construction would not exceed existing air quality thresholds, the report said.
Sotero said any change in a funding grant agreement that has already been signed would be "unprecedented," according to the Times.
He said Metro received a funding grant agreement for $1.5 billion from the U.S. Department of Transportation in 2017 for the $2.5 billion section of the extension through Beverly Hills and Century City, Fox 11 reported.
Sotero said if crews did find any abandoned oil wells on the campus, construction would halt, the Times reported.
"We're not just going to go tunneling," Sotero said. "We're taking all precautions necessary."
Counterprotesters were also present.
"As a student body, we collectively support Metro's decision to go through Los Angeles County,'' student Ryan Abrishimi said during the protest, according to Fox 11. "We believe that Metro's expansion will benefit millions of people, but health and safety is the number-one priority for us."
Myra Demeter, a former Beverly Hills school board member, told the Times that she was "mortified and outraged" by the protests, saying "The resources and efforts of the school board should be to educate students, not excuse them from classes and use them as pawns."