Sources: Girl was victim of both California teachers arrested for lewd acts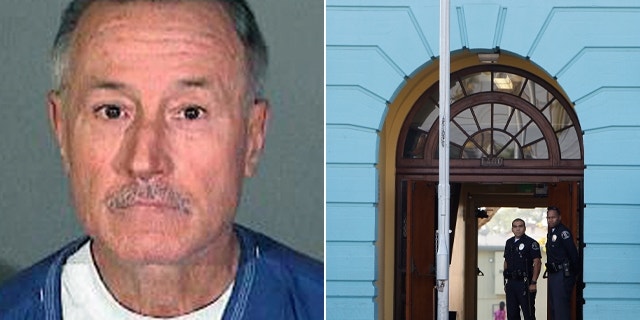 NEWYou can now listen to Fox News articles!
LOS ANGELES – A young girl is believed to have been the victim of both California elementary school teachers arrested this week for allegedly committing lewd acts on students, the Los Angeles Times reported, citing law enforcement sources.
Miramonte Elementary teacher Martin Bernard Springer, 49, was arrested Friday after being accused of fondling two seven-year-old girls inside a classroom, the Los Angeles County Sheriff's Department said.
Another Miramonte teacher, Mark Berndt, was arrested Monday and charged with committing lewd acts with 23 children.
Law enforcement sources told the Times that one girl from the school was thought to be the victim of both Berndt and Springer.
After her parents became concerned by photos Berndt, 61, took of their daughter while she was in second grade in 2008, the young girl transferred to Springer's class. The girl's parents have told police that Springer touched her on the leg and thigh.
No charges have yet been filed against him.
Berndt is being held in lieu of $23 million bail.
Los Angeles County Sheriff's Department Captain Mike Parker said Friday they were not aware of any connection between Springer and Berndt.
Berndt was nabbed this week after a year-long investigation that began when a film processor discovered more than 40 photographs depicting children inside a school classroom with their eyes blindfolded and their mouths taped shut. Film processors are mandated by California law to report photographs of suspected child abuse.
Authorities said that the 23 identified victims include 21 girls and two boys, who were between the ages of seven and 10 at the time of the alleged crimes.
At least seven additional potential victims have come forward to investigators since police announced Berndt's arrest Tuesday.