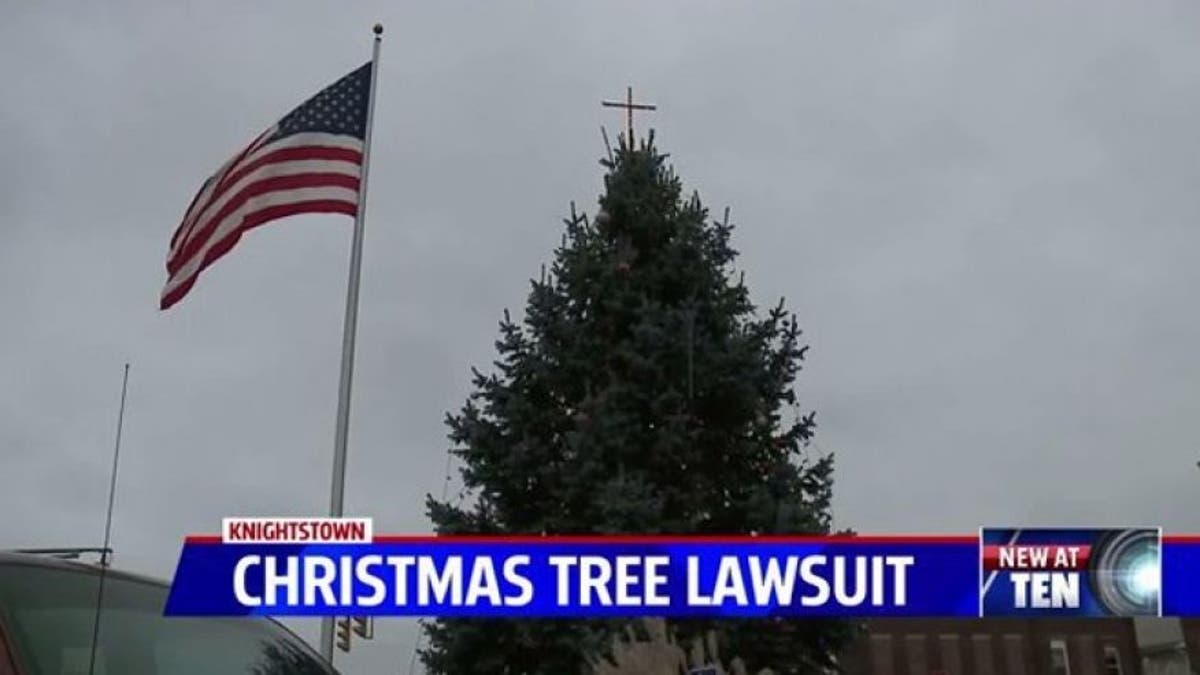 A small Indiana town on Monday afternoon conceded it was no match for the American Civil Liberties Union of Indiana, declining to fight a lawsuit filed Friday that demanded Knightstown remove a lighted cross from the top of its town Christmas tree.
HIGH SCHOOL'S POLICE EVENT SENDS 'FRIGHTENING MESSAGE,' ACLU CHAPTER SAYS
"It is with regret and sadness that the Knightstown Town Council has had the cross removed from the Christmas tree on the town square and is expected to approve a resolution at the next council meeting stating they will not return the cross to the tree," the town council announced in a statement.
The council said the decision was based on advice from its legal counsel and the worry over payments should the council lose in court, Fox 59 reported.
Dozens gathered at the display on Sunday to pray they would be able to keep the cross, RTV6 reported.
The lawsuit claimed plaintiff and Knightstown resident Joseph Tompkins was "forced to come into unwelcome contact" with the display, causing him "irreparable harm."
Tompkins said in the suit that he didn't want his tax dollars used to light and maintain the cross.
"I think we can find people in this town that can replace that 0.0004 cents to give to him and not have to worry about it," Knightstown businessman Lau Ghioc told Fox 59.