Secret Service officer feeds homeless man hot meal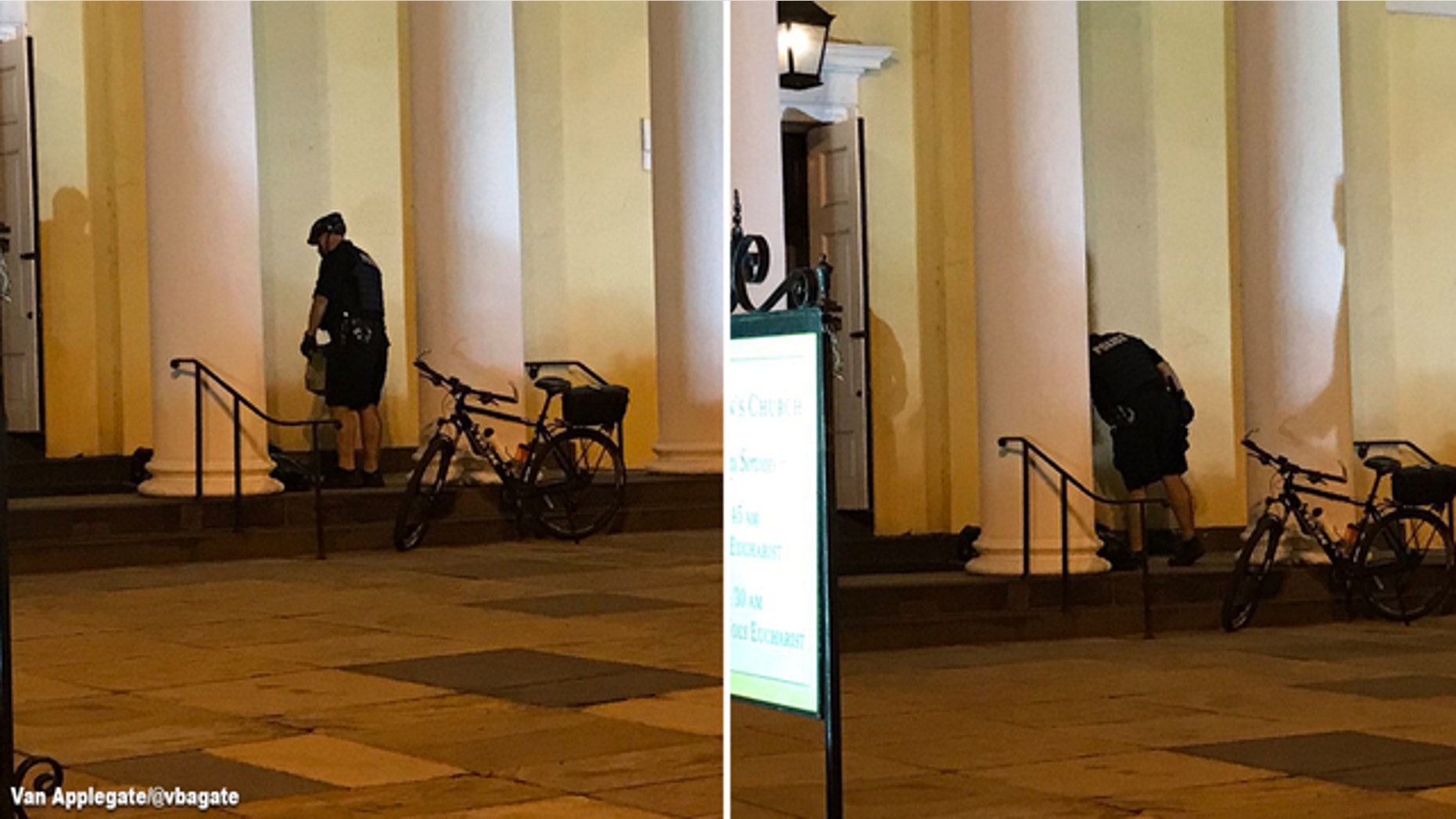 A Secret Service officer was caught on camera Monday going above the line of duty -- giving a helping hand to a homeless man on the streets of Washington, D.C.
The photos, captured by Fox 5 DC photographer Van Applegate, show the unidentified officer, who was patrolling on a bike, offering a hot meal to a homeless man sleeping on the steps outside St. John's Episcopal Church late Monday night.
Applegate tweeted the photos Monday, which he said were taken around the corner from the White House.
"Secret Service bike officer drops [off] hot meal to homeless man sleeping outside St. John's Church," Applegate wrote. "Day made."
The day before, President Trump attended a National Day of Prayer service at the church for victims of Hurricane Harvey.