Second victim dies in beating of elderly couple, as suspect could face more charges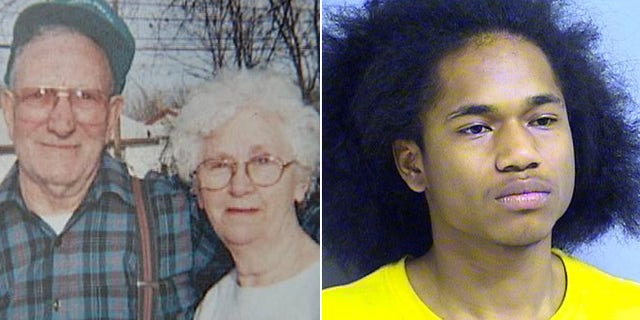 An Oklahoma man suspected in a brutal home invasion -- already facing a murder charge for allegedly killing an elderly woman -- could face additional charges after the death last week of her husband, a D-Day veteran.
Bob Strait, a 90-year-old Tulsa resident, died on Friday, and a medical examiner is determining his cause of death, News On 6 reports.
He was injured March 13 when, police say, Tyrone Woodfork, 20, entered the house and attacked, allegedly beating and sexually assaulted Strait's 85-year-old wife, Nancy Strait, who died two days later. The couple had been married for 65 years.
Woodfork was arrested a day after the incident when he was spotted driving around in Strait's vehicle, a Tulsa Police Department spokesman told FoxNews.com.
Woodfork was booked into the Tulsa County Jail on March 15 and is being held on charges of first degree murder, first degree burglary, armed robbery and assault with a dangerous weapon.
Bob Strait was a World War II paratrooper who took part in the D-Day invasion as part of the 101st Airborne Division, where he was awarded a Bronze Star, News On 6 reports.
Click here to read more on this story from News On 6.