Search on for Man Who Shot 3 on Montana Reservation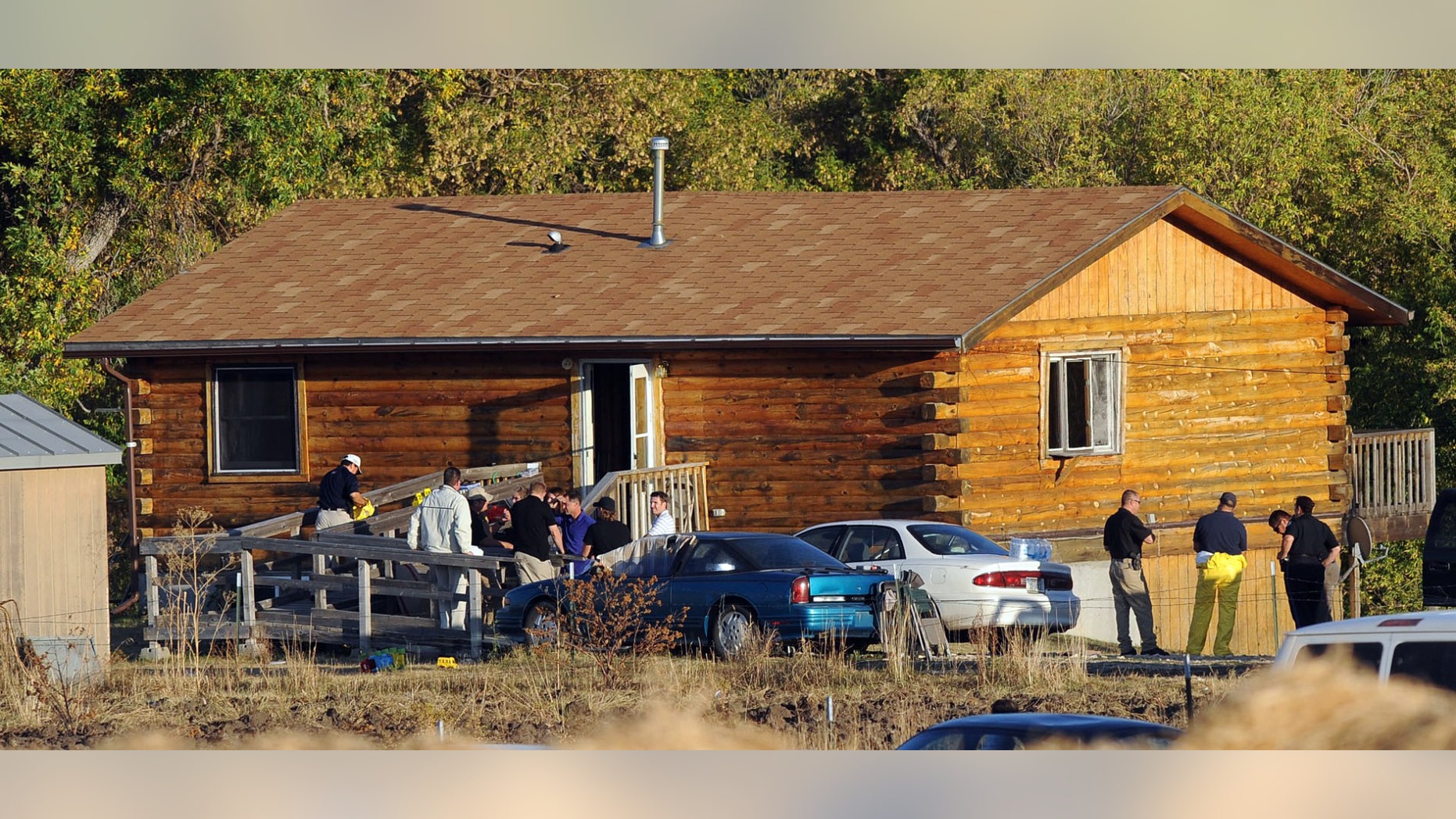 BILLINGS, Mont. -- The search for an armed suspect in a triple shooting on the Crow Reservation spanned the southeast Montana countryside Wednesday as people were warned to stay inside for their safety, a Big Horn County Commissioner said.
Authorities were seeking 22-year-old Sheldon Bernard Chase in the deaths of an elderly woman and a young couple at a rural residence about 10 miles outside of Lodge Grass, a city of about 500 people near the Wyoming border.
County Commissioner John Pretty On Top of Lodge Grass said schools there re-opened Wednesday morning but classes were held behind locked doors.
"It's still police all over Lodge Grass," he said. "Game wardens (Crow Tribe) natural resources people -- they're all on the country roads, combing them, looking for him."
The investigation is being led by the FBI. It remains unclear what led to the shootings.
Chase has a history of mental illness and is considered armed and dangerous. He is described as 6 feet, 2 inches tall with brown hair and brown eyes and weighing 230 pounds. He may be driving a Toyota Corolla or Celica with South Dakota license plates or a 2000 red Volkswagen Jetta.
"Our concern is he may be out of the area and driving any one of those vehicles," said FBI spokeswoman Deborah Bertram.
Local officials say the victims included Chase's elderly grandmother, a widow. He had apparently been living at her in the house outside Lodge Grass.
Anyone who sees Chase was asked not to approach him but instead call law enforcement. Meanwhile, authorities throughout the state, as well as in Wyoming, North Dakota and South Dakota have been notified of the manhunt.
Public buildings across the reservation were locked down at about 1:30 or 2 p.m. Tuesday when the search for Chase first started. Pretty On Top says security guards continued patrolling outside Lodge Grass High School Wednesday as a precaution.