Robert E. Lee statue removal crane involved in deadly Dallas crash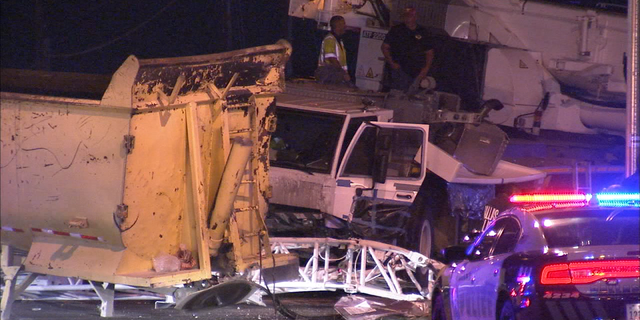 A crane set to aid in the removal of a controversial Texas statue of Robert E. Lee collided with a semitrailer Sunday night, killing the driver of the truck, police said.
The crane was heading to Lee Park and was attempting to make a left on a green light when the semitrailer ran a red light and plowed into the machine in downtown Dallas, Assistant City Manager Jon Fortune said.
"[The semitrailer driver] was traveling...at a very high rate of speed and failed to yield the right of way, colliding into the crane," a city news release said.
The semitrailer driver was pronounced dead at the scene. The crane driver was not seriously injured in the crash.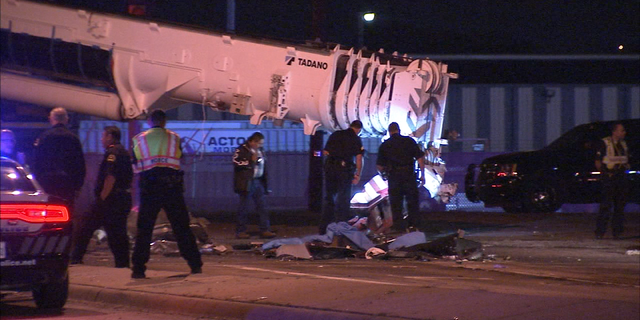 "Our condolences are going out to the family of the semitruck driver. At this time the city is again feeling a little sad this evening about the incident that occurred," Dallas city manager T.C. Broadnax told FOX4.
The crane had been in Houston to help with Hurricane Harvey cleanup, delaying Dallas' plan by a week to remove the controversial 81-year-old Lee statue. The Dallas City Council voted 13-1 last week to remove the Lee monument, despite calls to keep the memorial.
The crane was badly damaged in the crash, delaying the removal again.
"We're going to regroup and figure out how to proceed [on Tuesday] after we spend some time assessing the current situation," Broadnax said.
The calls to remove Confederate statues in U.S. cities grew louder after a woman protesting white supremacists died when she was rammed by a vehicle in Charlottesville in August.
The Associated Press contributed to this report.