Robbery suspect shot and killed at Texas fast-food restaurant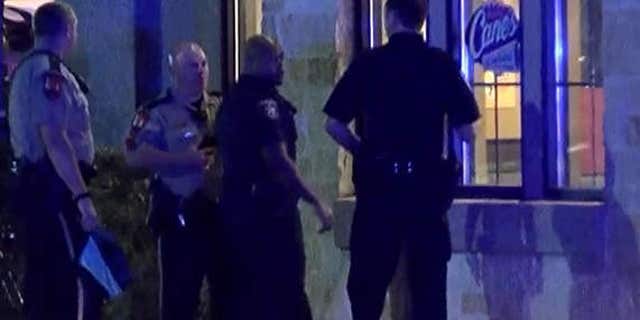 A security officer shot and killed a robbery suspect at a Texas fast-food restaurant Tuesday night.
According to Fox 26 Houston, the incident occurred at around 9 p.m. local time at Raising Cane's in the Houston suburb of Shenandoah.
A deputy was work an extra security job at the restaurant where there had been an increased amount of robberies. Witnesses told investigators that a would-be thief entered the restaurant and demanded money at gunpoint when the officer shot and killed the man.
At least two workers were grazed by the bullets and were transported to a hospital with non-life threatening injuries.
The Montgomery County Sheriff's Department was investigating the incident.
The name of the officer or the suspect has been released.
Shenandoah is 30 miles north of Houston.
The Associated Press contributed to this report.
Click for more from Fox 26 Houston.