Report: Oklahoma used wrong drug in January execution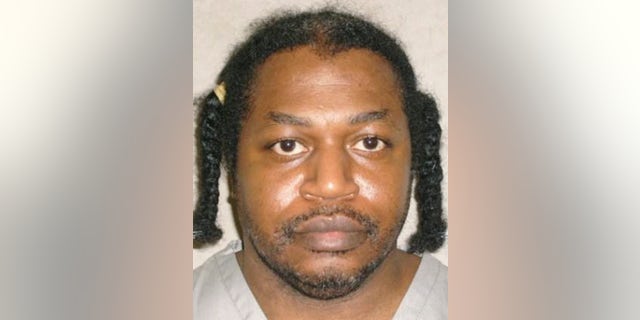 NEWYou can now listen to Fox News articles!
Oklahoma used the wrong drug to stop an inmate's heart during an execution in January, according to an autopsy report obtained by a newspaper.
The Oklahoman reported Thursday that corrections officials used potassium acetate -- not potassium chloride, as required under the state's protocol -- to execute Charles Frederick Warner. He was convicted of raping and murdering his girlfriend's 11-month-old baby.
Last week, Gov. Mary Fallin issued a last-minute stay for inmate Richard Glossip after officials discovered that potassium acetate had been delivered on the day of his scheduled execution. All executions in Oklahoma are on hold at the request of Attorney General Scott Pruitt as the state investigates the mix-up.
Potassium chloride, which stops the heart, is the final drug in the state's protocol following a sedative and paralytic.
Items used in Warner's execution were sent to the Office of the Chief Medical Examiner, which performed an autopsy. The report said the office received two syringes labeled "potassium chloride" but that the 12 vials used to fill the syringes were labeled "single dose Potassium Acetate Injection."
After receiving the first drug in the series, midazolam, Warner said, "My body is on fire," but showed no other signs of distress and was pronounced dead after 18 minutes.
Fallin told the newspaper Wednesday that "it became apparent" during the discussions Sept. 30 about a delay in Glossip's execution that the Corrections Department may have used potassium acetate in Warner's execution.
"I was not aware, nor was anyone in my office aware, of that possibility until the day of Richard Glossip's scheduled execution," she said.
The governor said she supports an inquiry into Warner's execution as well.
"It is imperative that the attorney general obtain the information he needs to make sure justice is served competently and fairly," she said in an email to the newspaper. "Until we have complete confidence in the system, we will delay any further executions."
Last week, the Death Penalty Information Center said potassium acetate had never been used in a U.S. execution.
Warner is the only inmate executed in Oklahoma since the April 2014 lethal injection of Clayton Lockett, who writhed and moaned on the gurney for more than 40 minutes after an intravenous line was improperly placed, causing the drugs to go into his tissue instead of bloodstream.
That case, which cited the sedative midazolam, ended up before the U.S. Supreme Court, which upheld the use of the drug in June.
The Associated Press contributed to this report.