Renewed search under way for Holly Bobo after missing Tennessee student's purse found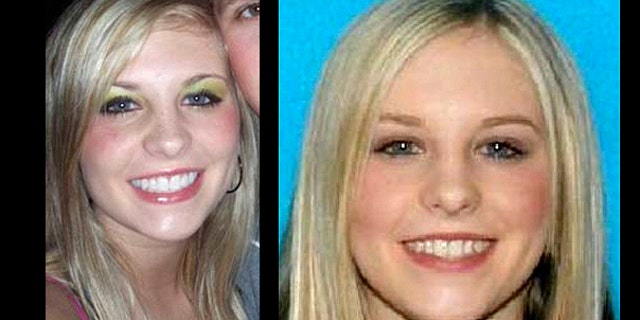 A new search is under way for missing nursing student Holly Bobo after a dog found what appears to be the woman's purse not far from her rural Tennessee home, a law enforcement official told FoxNews.com.
Bobo, a nursing student at the University of Tennessee at Martin, was last seen two years ago by her 25-year-old brother, Clint, who reported seeing her being taken into the woods by an unidentified man dressed in camouflage.
Tennessee Bureau of Investigation spokeswoman Kristin Helm said authorities are working to determine where, exactly, the purse was found because a neighborhood dog brought the bag back to its owner's home.
The bag found Wednesday in Decatur County "appears to be Holly's purse," said Helm. Authorities are now scouring an area near the woman's home, where volunteers had previously searched, she said.
A massive hunt was launched for Bobo when she disappeared from her Darden home on April 13, 2011. Authorities used high-resolution underwater imaging to search lakes and ponds, as well as bloodhounds to scour rugged terrain -- in particular, Natchez Trace State Park
A small amount of blood was found in the family's carport, where Holly was believed taken from while on her way to school, police sources told FoxNews.com at the time of her disappearance.
Bobo's brother said he initially thought she was being taken into the woods by her boyfriend, but grew concerned when he saw the man's arm holding onto his sister. He called his mother, who then contacted 911, according to local reports.
Anyone with information on the woman's whereabouts is urged to call the Tennessee Bureau of Investigation at 1-800-TBI-FIND. The $250,000 reward is being offered for information leading to Bobo.