Remains ID'd as missing university student Anjelica Hadsell
The human remains found Thursday beside an abandoned home in Virginia are those of missing university student Anjelica "AJ" Hadsell, police said Saturday.
In a news release, Norfolk Police officials said the Office of the Chief Medical Examiner had positively identified the remains as those of Hadsell, an 18-year-old freshman at Longwood University who had been missing since March 2.
AJ's parents reported her missing the evening of March 3. Police said she was last seen on that date around 5:30 a.m. at her parents' Norfolk home.
Residents told the Virginian-Pilot newspaper that police began searching the property of the abandoned home, south of Franklin, Va., about 50 miles west of Norfolk, Wednesday evening, then returned Thursday morning.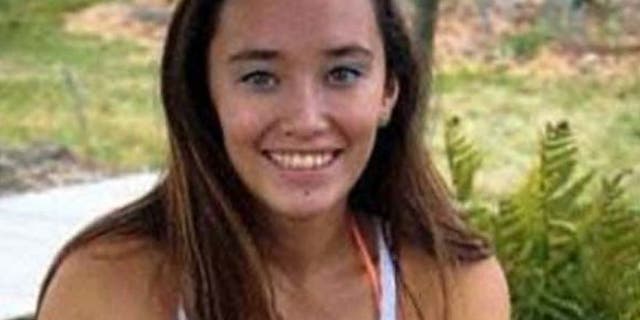 The remains were found in an area of waist-high grass beside the house, which is near the North Carolina border. In the afternoon, the paper reported that investigators focused their search on a wooded area behind the house.
Hadsell was last seen walking in her parents' neighborhood. Police initially said that they did not suspect foul play in her disappearance, but have conducted multiple searches in the intervening weeks.
The case took a bizarre turn last month when Hadsell's stepfather, Wesley Hadsell, was arrested on charges of obstructing justice, breaking and entering and possession of ammunition by a felon. He is being held without bond and his next court appearance is scheduled for April 29. Norfolk police have not said publicly whether Wesley Hadsell's arrest is connected to his stepdaughter's case.
Katherine Hadsell, Anjelica's grandmother, told FoxNews.com last week that she was "absolutely convinced" foul play was involved in the disappearance, adding "This is so far out of character for her."
"She is a young lady who is living her life as any 18-year-old would," said Hadsell, who also lives in Norfolk. "She loves her mom and dad so much and is very close with her family. It's not possible she ran away."
The Norfolk Police Department asks anyone with information regarding this case to call the Norfolk Crime Line at 1-888-LOCK-U-UP (1-888-562-5887), text "NORFOLK" and the tip information to CRIMES (274637), or submit a web tip at: www.norfolkcrimeline.com. Someone with Information leading to an arrest can be eligible for a cash reward of up to $1,000.
The Associated Press contributed to this report.