Remains Found at U.S. Border Lake Where American Was Reported Killed by Mexican Pirates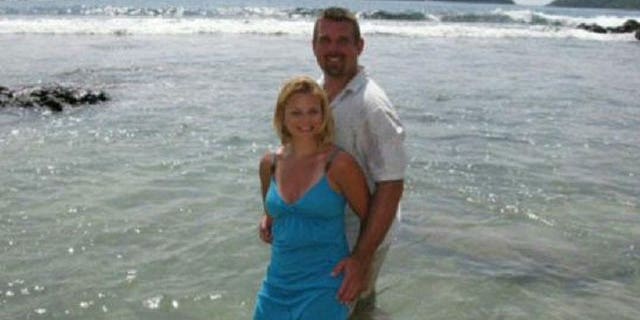 Authorities are investigating human remains found at the same U.S. border lake where a Colorado man was reported to have been killed by Mexican drug cartel members last year.
A professional fisherman found the skeletal remains on the Mexican side of Falcon Lake on the Texas-Mexico border, according to multiple reports.
The skeleton was found about 15 miles from where 30-year-old David Hartley was last seen alive on Sept. 30, 2010. His wife, Tiffany Hartley, said the couple had set out on Wave Runners to take photos of a half-submerged church on the Mexican side of the lake when they were attacked.
Hartley told authorities that her husband was shot in the back of the head while the couple tried to dodge bullets from three boats of Mexican pirates. The woman told investigators she was forced to leave her husband lying face down in the water because she was unable to pull him onto her watercraft. Hartley's body has never been recovered.
Alton Jones, a professional fisherman, posted on his Facebook page Wednesday night that he found a body on the Mexican side of the lake during a fishing tournament, according to the Denver Post.
"The fishing on Falcon was great," Jones wrote. "Unfortunately, our fun was overshadowed when we found a dead body . . . all that was left was the skeleton."
The man's wife reportedly said that her husband passed along the GPS coordinates to Border Patrol agents, who said they would give the information to Mexican authorities.
Falcon Lake is known as a site riddled with drug violence. The skeleton appears to have been there for some time, KDVR-TV reported.
Click to read more on this story from Fox 31