Religious Freedom under Fire? 41 percent of us worry about our rights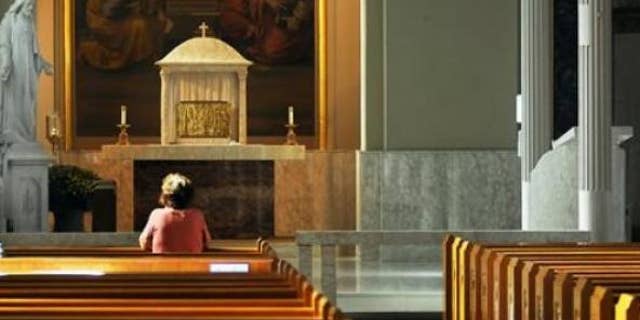 "Congress shall make no law respecting an establishment of religion, or prohibiting the free exercise thereof" — or at least that was the idea.
A recent study by the Barna Group has found that 4 in 10 Americans now fear for their personal religious freedom. That's a "growth from one-third of the general population (33 percent) expressing concern over religious freedom in 2012 (and) is mirrored among the generations as well," the study said.
The study was conducted between Aug. 7 and Sept. 6, putting it right after the Supreme Court decision on gay marriage, but mostly before Kim Davis, the clerk for Rowan County, Kentucky, made headlines.
Among evangelicals, the numbers are the most staggering, with 77 percent believing their religious liberty is not safe. Sixty-eight percent of evangelicals surveyed also believe things will get worse in the next five to seven years.
The evangelical population was the most apprehensive about the issue all told. However, the numbers have jumped considerably across the board in other demographics canvassed, including "all adults," "practicing Christians," and "all other faiths."
About half of those polled believe "religious freedom has become more restricted in the U.S. because some groups have actively tried to move society away from traditional Christian values."
However, there is stark contention and varying opinion about the idea that the "gay and lesbian community is the most active group trying to remove Christian values from the country." Only 30 percent of those surveyed perpetuate the claim.
Perhaps the most surprising finding is that younger generations share a concern about religious freedom. The study points out that "three years ago, one-third of Millennial practicing Christians (32 percent) and four in 10 Gen-X (40 percent) practicing Christians said religious freedom had worsened. Today, 55 percent of practicing Christian Millennials — a jump of more than 20 percentage points from 2012 — and six in 10 practicing Christian Gen-Xers (59 percent) say so."
David Kinnaman, president of Barna, agreed that "the big headline of this study is the massive shift in the views of younger practicing Christians," especially millennials — those 18 to 31 years old.
"Based upon the fact that millions of Americans see an escalating threat to religious freedom, we anticipate that more people will feel the need to stand up for their religious convictions in a public manner," he said.
This prediction was fulfilled with the Davis incident, not to mention the media firestorm that rained down in response.
The future will convey when, where, and how the next battleground for religious freedom will come about. But you can be assured, religious Americans are starting to believe they are on the losing side.
More from LifeZette.com:
New Intrigue at Vatican Summit: Secret synod letter to pope warns of plots
Mormons on the World's Stage: One of largest interfaith meetings in the world convenes
'God Bless Military' Sign Can Stay: Group supporting atheists wanted it gone
A Vastly Changed Mass: The Catholic liturgy, 53 years after Vatican II