Relatives of victims testify in Whitey Bulger trial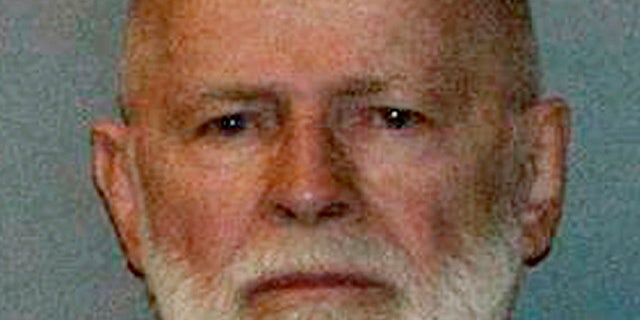 BOSTON – A woman who survived a gangland hit that left her boyfriend paralyzed and his friend dead choked back tears Thursday at the trial of James "Whitey" Bulger as she recalled ducking in the front seat of a new Mercedes Benz when she heard a hail of gunfire.
Diane Sussman de Tennen, who was shot in the arm, was the first of a series of witnesses who described being wounded or losing a loved one in shootings allegedly orchestrated by Bulger and his gang. Family members of several victims gave emotional testimony describing how they learned their relatives had been killed.
Bulger, now 83, is charged with playing a role in 19 killings during the `70s and `80s.
Sussman de Tennen said she was in a car driven by Michael Milano on March 8, 1973, when a car pulled up to them at a stoplight in Boston's North End neighborhood.
"All of a sudden, there was this noise, a continuous stream of gunfire. ... It was just nonstop," she said.
After the noise stopped, she got up and saw Milano, who was leaning forward into the steering wheel.
"I looked at him and I asked him if he was OK, and I got no response," she said.
When she looked in the backseat, she saw that her boyfriend, Louis Lapiana, was seriously wounded. She later learned that he was paralyzed by the shooting and spent the next 28 years as a quadriplegic on a respirator before he died in 2001.
Prosecutors say Milano was killed because he was mistaken for another man who was the intended target.
Milano's brother, Donald, also testified, crying as he recalled how he was on his way to work when he heard on the radio that his brother had been killed. He had seen him the day before when his brother gave him a ride in his new Mercedes.
"He was very proud of it," Milano said.
Under cross-examination by Bulger's attorney, J.W. Carney Jr., Sussman de Tennen said she did not see who shot at the car.
When Carney asked if she knows who shot Milano, she declined to answer, saying it would be speculation.
"In my mind, I do know," she said.
Former hit man John Martorano testified this week that he shot Milano in a case of mistaken identity. Al "Indian Al" Notarangeli, the leader of a rival group, was the intended target. The two men drove similar-looking cars.