Rape suspect dies after poisoning himself during police chase, authorities say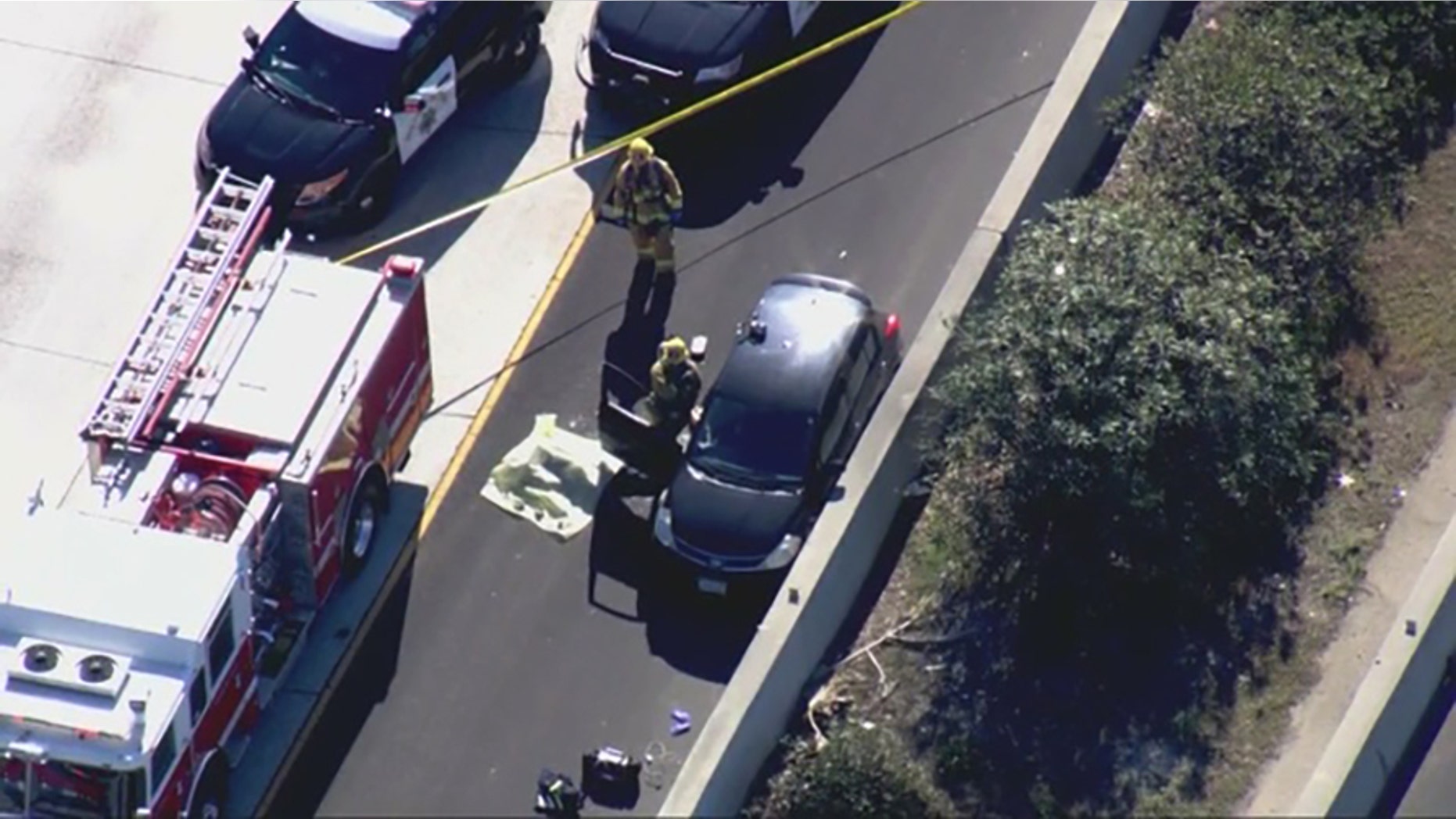 A 33-year-old California man suspected of rape died during a car chase early Wednesday morning after he succumbed to "self-inflicted poisoning," authorities said.
Police said that the suspect drank salt and potassium cyanide.
Undercover officers were attempting to serve a warrant to the suspect identified as Jonathan Hanks in connection with a Feb. 4 rape of a minor when the man took off, Tony Im, public information officer with the LAPD, confirmed to Fox News.
At around 7:30 a.m. California Highway Patrol was notified that Hanks was headed northbound on Highway 101 in Ventura County in a black Nissan Versa, according to a CHP news release.
The driver failed to yield to law enforcement, authorities said.
Officers say they noticed the driver veer off to the right shoulder during their pursuit. He then began to drift left, across all lanes of traffic, before crashing into the center divider, the news release said.
When authorities approached the vehicle they concluded that the driver died "from an apparent self-inflicted poisoning."