Pup 'crawling with infection' found in trash bag, Virginia animal control says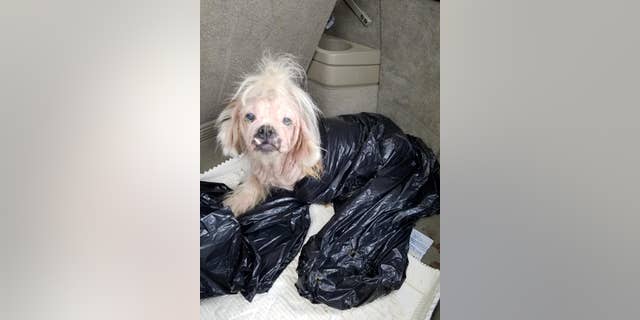 A dog in Richmond, Virginia, was found alive this week stuffed in a trash bag, a local animal shelter said Thursday.
The dog, a 5-year-old Shih Tzu mix, was "discovered by a citizen near Rock Church (Southside Richmond, VA) in a garbage bag," Richmond Animal Care and Control said in a statement posted to Facebook.
"Her little body is crawling with infection and needs immediate medical intervention," the center continued.
LENA DUNHAM SUFFERS TRAGIC LOSS, LOSES SECOND PET IN LESS THAN A YEAR
Animal control officers with the facility are searching for anyone who may know where the dog came from or who may be responsible for "this heinous crime," the shelter's statement said.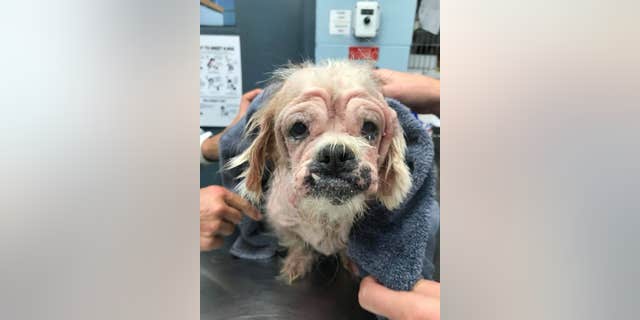 "We just can't believe she is still alive," the shelter said.
A spokesperson for Richmond Animal Care and Control told Fox News on Saturday that the pup, which has been named Annabelle, is doing well and is "the sweetest little thing."
"Nothing yet on any information about any responsible parties," the spokesperson added.
"I am losing faith in people. Thank you for giving this sweet girl a chance," one Facebook user wrote in response to the pictures of Annabelle, which had more than 5,000 reactions and 4,000 shares as of Saturday morning.
KENTUCKY MAN LEAVES $190G IN WILL FOR LOCAL ANIMAL SHELTER: 'WE WERE ECSTATIC'
"I hope [she] finds a great loving home - thanks for all that you do to help save pups like this one," another commented.
"The more people that see it the chances increase someone will come forward with more information," the spokesperson added.