Pulse nightclub victims sue Orlando, police for allegedly violating civil rights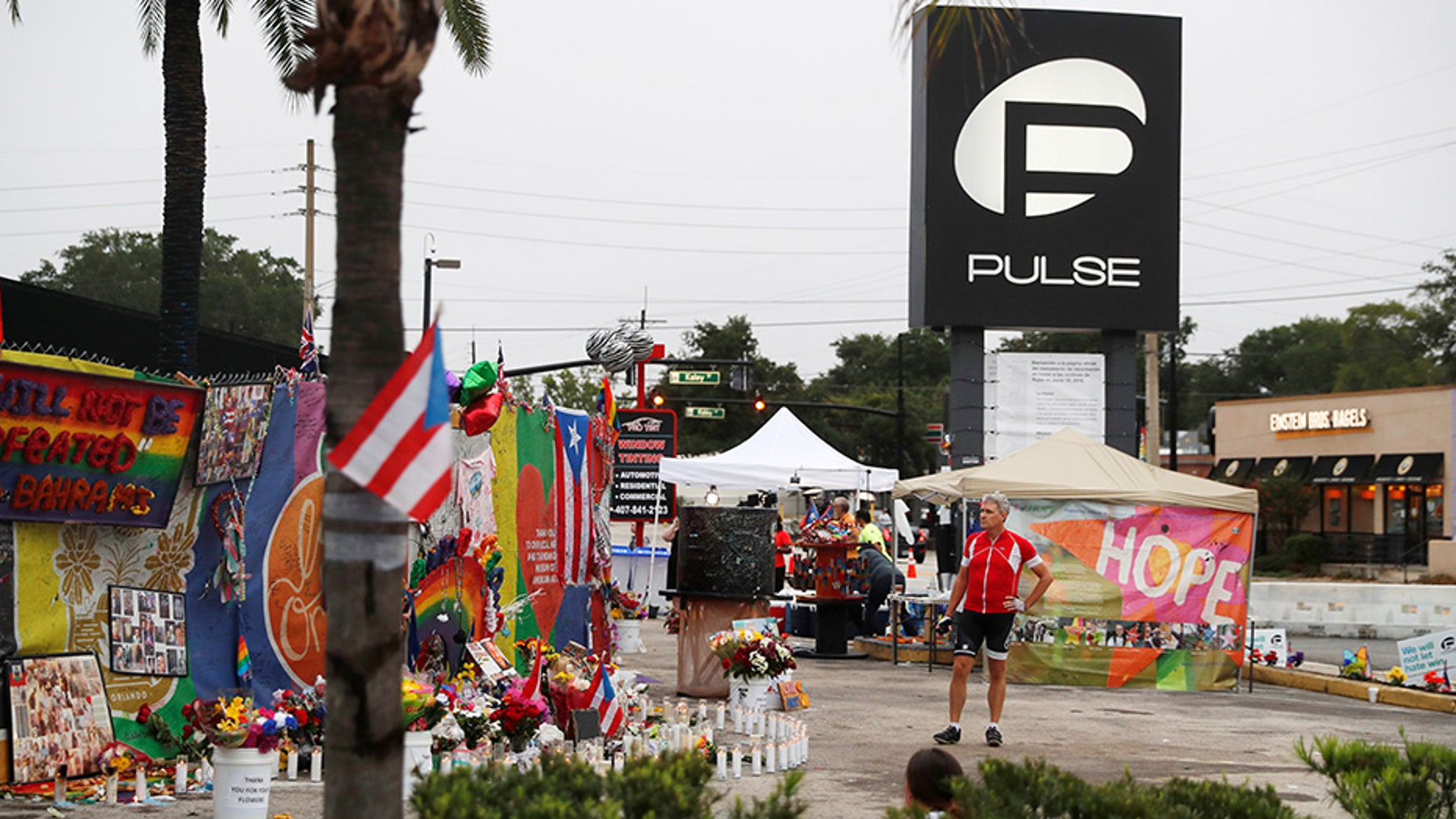 It's been nearly two years since a gunman took the lives of 49 people inside a nightclub in Orlando, Florida. On Thursday, more than 35 survivors and families of victims banded together to announce they have filed a federal civil rights lawsuit against the city, a security guard working at Pulse and the Orlando Police Department.
The suit is joined by the family members of six people who were killed, 20 people who were injured and Omar Delgado, one of the first police officers who went inside Pulse, the Orlando Sentinel reported.
On June 12, 2016, Omar Mateen walked into the Orlando nightclub and murdered 49 people, wounding 53 others, before he was killed by police.
The defendants violated federal civil rights laws because they did not immediately enter the building when the gunman was in the midst of his attack, the lawsuit claims, according to WKMG-TV.
"The city of Orlando demonstrated deliberate indifference to these people by not training their officers," attorney Wayne Pollack, who represents the victims, said.
The lawsuit alleges the "defendants chose to allow the patrons of the club to be massacred while these defendants ensured only that they themselves were safe," according to the Orlando Sentinel.
According to the lawsuit, those who were uninjured in the shooting were "rounded up and taken to a law enforcement facility" and prohibited from using the restroom, getting food or water or contacting their families, WKMG reported.
Orlando police did not immediately respond to a request for comment from Fox News on Thursday.
Noor Salman, Mateen's wife, was found not guilty earlier this year of obstruction and providing material support to a terrorist organization. The jury foreman said jurors were "convinced" Salman knew her husband was planning an attack beforehand but had "no option but to return a verdict of not guilty."
Fox News' Benjamin Brown and The Associated Press contributed to this report.