Psychiatrist dubbed 'Dr. Death' accused of murder in pain pill overdoses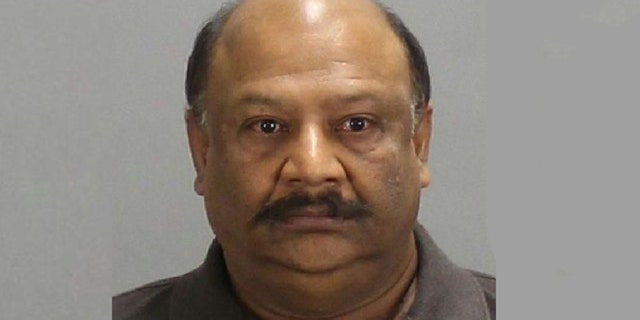 NEWYou can now listen to Fox News articles!
A Georgia psychiatrist has been indicted on three counts of felony murder and 59 counts of unauthorized distribution of pain medicine prescriptions after at least 12 of his patients died of overdoses.
Narendra Nagareddy, 57, was originally arrested in January in the death of one patient, 29-year-old Audrey Austin. He was bailed out of jail and had been under house arrest ever since, but was arrested Tuesday on additional charges.
On Wednesday, Nagareddy was charged in the overdose deaths of David Robinson, 49, and Cheryl Pennington 47.
In all, federal authorities say 36 of Nagareddy's patients died while he was prescribing them controlled substances, including oxycodone, methadone, hydrocodone, and amphetamine. Authorities declined to give information on the causes of death for 24 patients.
Clayton County District Attorney Tracy Lawson said Nagareddy prescribed the drugs without a legitimate medical purpose.
"There will no longer be prescriptions issued by Dr. Nagareddy that result in the deaths of any innocent people," Lawson said.
It was not immediately known whether authorities in counties where other victims lived would seek charges against Nagareddy. Mike Jones, whose wife was a patient of Nagareddy's and died in 2013, told WSB the doctor prescribed Ritalin and clonidine to the couple's young son.
"I was really, just basically furious because he was 3, going on 4," said Jones, who added that he was told after his wife's death that "her liver was just completely shot from years of pain medication."
Nagareddy has maintained his innocence, telling a WGCL reporter in March, "I'm an honest man. I look after all the severely mentally ill patients, please understand, sir."
Nagareddy's arraignment is set for July 7, with a trial scheduled to begin Aug. 8.