Prosecutors: Man allegedly planted bomb at NYC bus terminal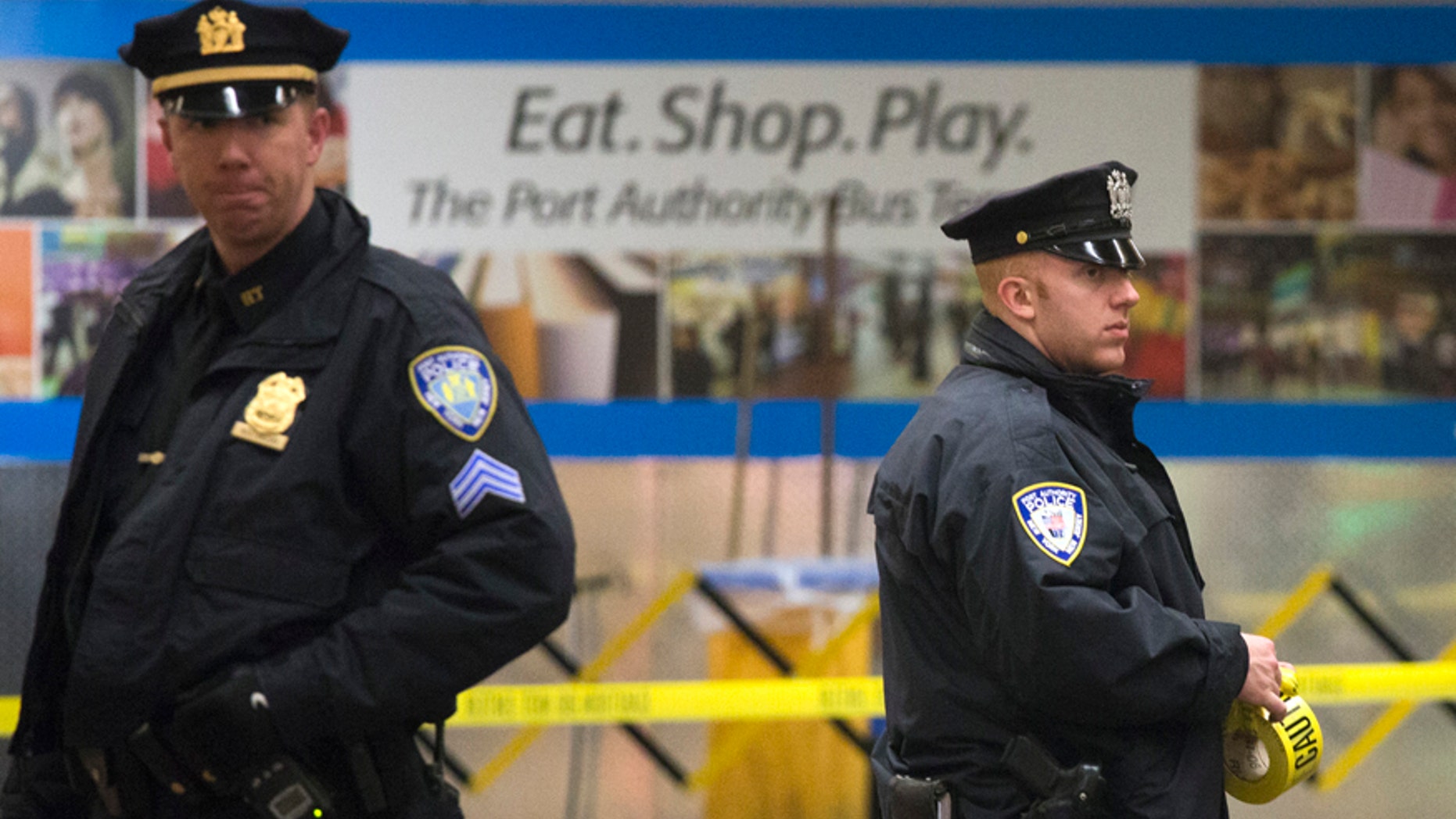 An "improvised explosive device" was found in an abandoned suitcase inside a busy Port Authority Bus Terminal eatery — and was later detonated by police, prosecutors said Thursday.
Police arrested Jersey City resident Arsenio Mason, 39, hours after he allegedly planted the device in the terminal Wednesday evening.
SHOOTING AT HIGH SCHOOL IN SOUTHERN FRANCE, POLICE SAY
Port Authority officers first noticed the luggage around 5:15 p.m. on the first floor of the terminal's south wing inside Deli Plus.
A PAPD K-9 unit inspected the suitcase and brought it to a police substation within the bus terminal, sources said.
When officers opened the bag, they saw what appeared to be an improvised explosive device along with a knife, bolt cutters and screwdrivers, police sources added.