Pro-gay US priest hit over defense of LGBTQ Catholics in latest book
When the latest book by the Rev. James Martin, one of Catholicism's most well-known advocates for legitimizing homosexual activity, hit the shelves, it immediately caused an uproar within the Catholic Church, setting priest against priest and even bishop against bishop.
In "Building a Bridge," published in June by HarperCollins Publishers, the Jesuit priest calls on Catholics to embrace the LGBTQ community and treat people with "respect, compassion and sensitivity." While long known for his support of the LGBTQ community, his book intensified an increasingly rancorous debate within the Catholic Church over whether its millennia-old proscription against homosexual activity should be changed. [21st Century Fox and HarperCollins parent News Corp share common ownership.]
For conservative clerics and laity, Martin is a heretic; for progressive clerics and laity, Martin is a hero.
In response to Martin's book, Cardinal Robert Sarah, the head of the Vatican's Congregation for Divine Worship and the Discipline of the Sacraments, penned an op-ed for the Wall Street Journal arguing that the Church cannot back down on its teaching of chastity – especially in regards to the LGBTQ community.
"He [Martin] repeats the common criticism that Catholics have been harshly critical of homosexuality, while neglecting the importance of sexual integrity among all of its followers," Sarah writes. "For the unmarried -- no matter their attractions -- faithful chastity requires abstention from sex."
He added: "This might seem a high standard, especially today. Yet it would be contrary to the wisdom and goodness of Christ to require something that cannot be achieved."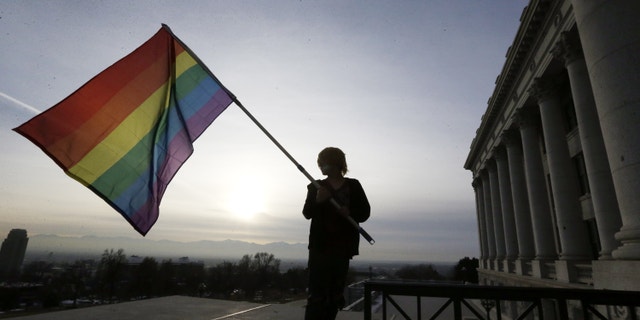 Likewise, Thomas Paprocki, bishop of Springfield, Ill., has criticized Martin's views and reaffirmed the Church's long-standing ban against giving Communion and funeral rites to those whose sexual activity is deemed sinful – including active homosexuals.
Outside of the clergy, Martin is seen as a heretic. He has become a prime target of criticism from orthodox Catholic apologists like Church Militant producer Michael Voris, a theologically trained layman.
"His motive is to get the Church to bless sodomy," Voris told Fox News of Martin. "You can't change the Church's teaching, but that is what Martin and his cohorts want to do."
The criticisms appear to have had an effect. Recently, Martin has had at least three speaking engagements canceled on him, including one planned for October at the prestigious Theological College at the Catholic University of America.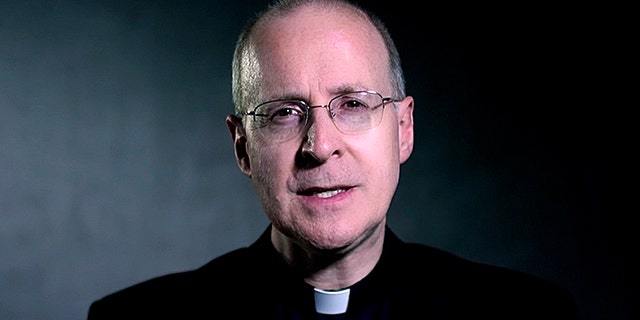 Despite such criticism, Martin's views are being echoed more and more by the Church's leadership.
Over the summer, Cardinal Joseph Tobin, the leader of the Archdiocese of Newark, welcomed around 100 gay and lesbian Catholics and their families to a Mass at the Cathedral Basilica of the Sacred Heart in Newark, N.J. Speaking to the New York Times before the Mass, Tobin said that the LGBTQ community has "not felt welcome in other places" and that he is "praying that this pilgrimage for them, and really for the whole church, is a reason for hope."
Cardinal Blase Cupich, archbishop of Chicago and perhaps the most influential of America's progressive Roman Catholic bishops, has said that men and women in same-sex marriages can receive Communion.
Likewise, the chaplain to the U.S. House of Representatives, the Rev. Patrick J. Conroy, suggested that the Catholic Church's teaching on homosexuality was "outdated" and called it "a dead end."
The views coming from the Vatican regarding the LGBTQ community, however, have been more mixed.
Pope Francis made headlines in 2013 when he told reporters in Rome that "if someone is gay and he searches for the Lord and has good will, who am I to judge?" The pontiff's words could not have differed more drastically from those of his predecessor, Benedict XVI, who called homosexuality "a strong tendency ordered toward an intrinsic moral evil" and an "objective disorder."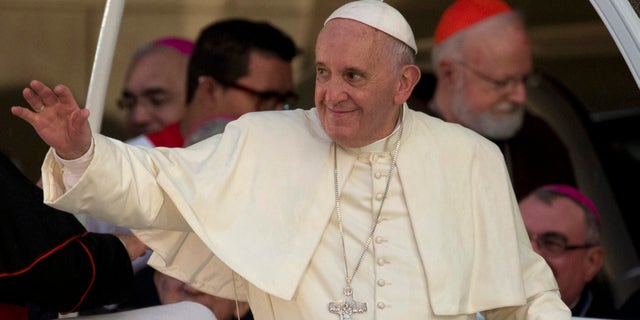 Further, in April, the pontiff appointed Martin to the presitigious position of "consultor' to the Vatican's Secretariat for Communications.
On same-sex marriages, Francis, however, still believes that marriage is between a man and woman and prefers the term "civil unions" for gay couples.
The stance of Cardinal Timothy Dolan, the archbishop of New York and one of the most prominent members of the U.S. Church, toward the LGBTQ community has been more of a mixed bag.
Well-known for his center-right stances on some issues – he praised "Why I Don't Call Myself Gay," a memoir by a Catholic man who resisted his homosexual attractions and who now leads a celibate life, as an "honest account of the genuine struggles faced by those with same-sex attraction" – Dolan still drew criticism in 2015 when he led Manhattan's St. Patrick's Day parade as grand marshal.
"Come on in," Dolan said when questioned about his decision to marshal the parade. "We'd love to have you."
The flock appears to be following the leadership. A Pew Research poll released in June found that 67 percent of Catholics support same-sex marriages – on par with mainline Protestants (68 percent) – and surpassed only by the religiously unaffiliated (85 percent).
Both Martin and his orthodox Catholic critics have politicized their arguments, with Martin writing on Facebook that "on the far right, perhaps they cannot admit that these passages might have something new to say to us about LGBT people.
"When I'm feeling in a darker mood, I wonder if it's because a few on the far right feel that LGBT people can't have a spiritual life," he said.