Prison beating clouds trial of accused Ponzi schemer Stanford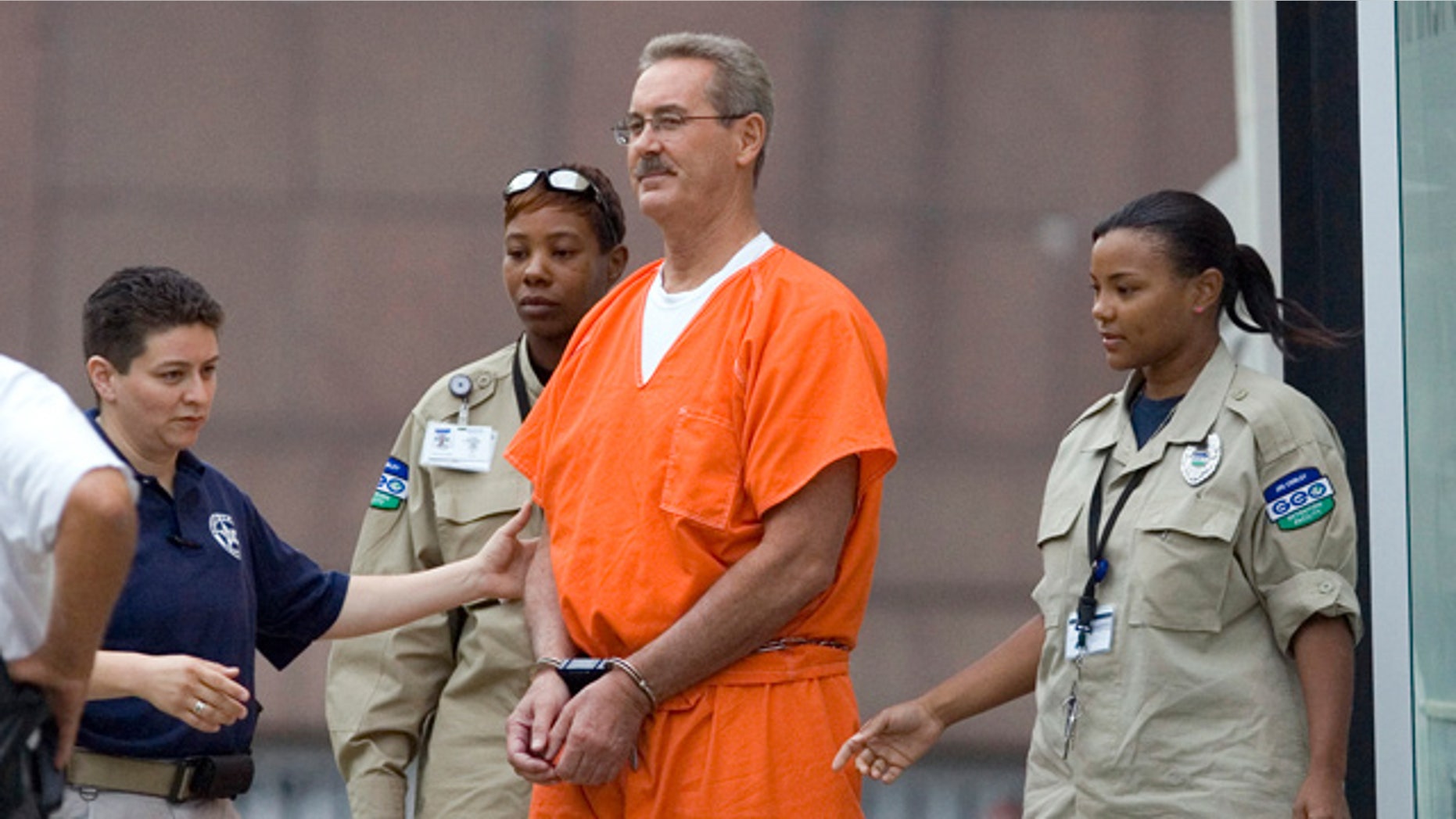 HOUSTON -- Shackled, chained to a gurney and coughing up blood after a vicious prison beating sparked by a spat over a telephone, R. Allen Stanford seemed baffled by a simple question: What is your name?
The answer has come back to haunt what federal prosecutors hoped would be an open-and-shut case against the Texas financier accused of masterminding one of the biggest Ponzi schemes in US history.
"Arthur," Stanford responded.
That was the first name printed on the badge of the doctor treating Stanford's multiple injuries, including broken facial bones caused by "smashing of the accused's face into a steel pole," according to a court filing by his lawyers last month.
The Wall Street Journal reviewed a copy of a prison guard's video recording of the aftermath of the September 2009 incident. The recording has been filed as part of the court record.
The 61-year-old Stanford is set to go on trial Monday in Houston on 14 criminal counts related to the alleged $7.2 billion fraud. Prosecutors claim the Ponzi scheme swindled thousands of people through the sale of fictitious certificates of deposit by a bank he controlled in Antigua. Some investors lost their life savings when Stanford Financial Group collapsed, while Stanford allegedly siphoned off more than $1 billion to finance a lavish lifestyle.
Stanford has pleaded not guilty. Through his lawyers, he declined interview requests, but Stanford wrote in an email to his former fiancee last summer that he went "thru hell" since his arrest in June 2009, going from "being one of the 500 richest people on the planet to a [sic] indigent pauper."
The beating set off a chain of events with far-reaching ramifications: A delay to the trial kept investors from trying to collect hundreds of millions of dollars and prevented the Securities and Exchange Commission from pursuing its civil lawsuit against Stanford. It also could complicate the criminal trial -- and any appeal if he is convicted.
Last January, a federal judge ruled that Stanford was unfit for trial. A psychiatrist testifying for the government said the pummeling, subsequent depression and overmedication by government-prison doctors left Stanford unable to help his own lawyers defend him.
Stanford claimed his memory was "wiped clean" by the beating, according to an email he wrote last summer. Prosecutors said he told prison doctors that he forgot "all his past life events ... as well as details of his business and banking operations," according to a US government filing last month.
In December, the same judge, David Hittner of US District Court in Houston, reversed his decision and ordered the criminal trial to start Monday.
One reason: In a hearing before the ruling, a government psychologist said Stanford had likely faked a battery of tests, performing so badly in one case that "mentally retarded children did much better."
During an afternoon break in the three-day hearing, Stanford chatted with prosecutors, telling them, "If you guys let me out, I'll get myself well." Federal prosecutor Gregg Costa replied, "Will your memory come back?"
On Wednesday, the judge denied another delay request by Stanford's lawyers, clearing the way for jury selection and opening arguments to start next week. But some Stanford investors, government officials and outside legal experts are worried that the case still is vulnerable because of what happened to Stanford in prison.
More than $300 million in Stanford Financial Group's overseas bank accounts can't be unfrozen on behalf of investors until the criminal jury reaches a verdict. A separate civil lawsuit filed by the SEC is stuck, too.
Click here for more on this story from The Wall Street Journal.