Postal worker disposed of, hid thousands of pieces of mail, authorities say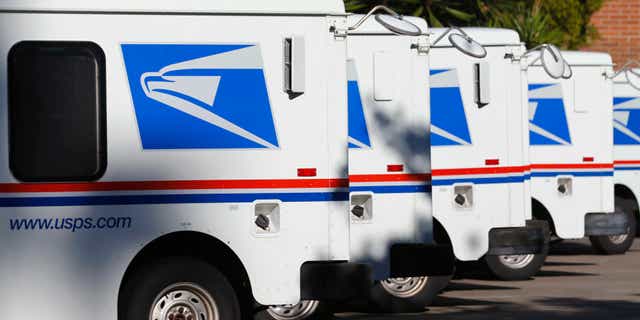 NEWYou can now listen to Fox News articles!
A U.S. Postal Service mail carrier is accused of paying a man to throw away 11,000 pieces of mail and hiding another 6,000 pieces at his home, reports said Wednesday.
"Looks like I'm going to jail," suspect Kristopher Block, 39, reportedly said when first confronted by police.
Block was charged in LaPorte Circuit Court in Indiana with a felony for official misconduct and a misdemeanor for theft, the Indianapolis Star reported, citing online court documents.
A warrant for his arrest was issued, but online jail records show he has not been taken into custody, the report said.
Block worked at a post office in LaPorte, Ind., from 2015 to 2017, WSBT-TV reported.
In February 2017, the same month Block resigned from his job, a deputy with the Berrien County Sheriff's Office in Michigan found multiple tubs of standard, undelivered mail in a ravine, the Star reported.
Authorities dug up the frozen mail bundles and transported them to the LaPorte Post Office. An estimated 11,000 pieces were recovered, court documents said.
The Postal Service began an investigation thereafter, with Block revealed to be the assigned carrier of the mail.
At first, Block reportedly told police he was not involved in the matter. But when later shown 150 pieces of the recovered mail, he said, "Looks like I'm going to jail," according to court documents.
Block also told investigators the first time he gave up mail to be destroyed, he was "far behind delivering his route" in a timely manner, the Star reported.
Block then reportedly told police he paid a friend $50 per bundle to burn it in Michigan, court documents said.
But instead of burning the mail, his friend apparently froze and disposed of the pieces at the Michigan ravine.
Block told police he unloaded the bundles during his lunch break in the summer of 2016.
After police questioning, he turned in about 6,000 pieces of mail that he kept in his home, court documents said.
Police have not located Block's friend, and online court records show he has not been formally charged with a crime, the report said.
LaPorte is a nearly three-hour drive north of Indianapolis.