Ponzi scheme lawyer wants US to cut 50-year sentence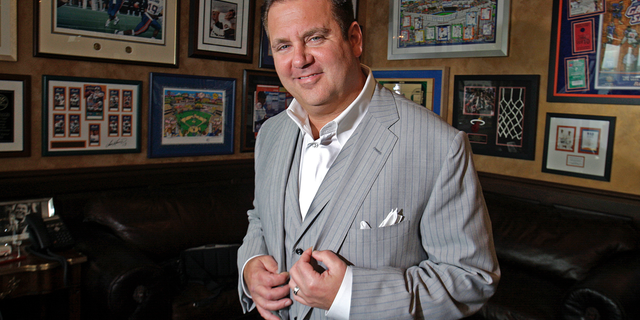 MIAMI – The disbarred Florida lawyer convicted of orchestrating a $1.2 billion Ponzi scheme wants prosecutors to keep their promise to reduce his 50-year prison sentence, citing his extensive cooperation.
Such offers usually call for about a one-third reduction, but the government in September sought to withdraw its offer to cut Scott Rothstein's prison term, contending that he violated his plea agreement by providing false information and lying.
The attorney for Rothstein said in court documents Monday that Rothstein deserves a lesser sentence because he voluntarily returned to Fort Lauderdale from Morocco in 2009 as the scam fell apart and helped convict more than two dozen people involved in it.
The papers say Rothstein was also instrumental in convicting a Mafia gangster with connections to New York's Gambino crime family, implicated corrupt local law enforcement officers who went to jail and wore a recording device at Miami's downtown federal prison to help investigators in other unrelated cases.
There, attorney Marc Nurik wrote in court papers, Rothstein was "literally trapped with the people he was gathering information about."
Rothstein, 55, pleaded guilty in 2010 to running a massive fraud scheme revolving around investments in phony court settlements. He was disbarred as an attorney and his downtown Fort Lauderdale law firm closed down.
Nurik noted that the dozens of victims of Rothstein's scheme were eventually fully compensated and said the government motion to withdraw the sentence reduction offer provides no details of how Rothstein supposedly violated his plea agreement.
"Not one single fact is alleged. Rothstein cannot be expected to swing wildly at ghosts," the papers said, adding that the 50-year sentence "for him is tantamount to life in prison."
The Rothstein motion asks Senior U.S. District Judge James Cohn to set a hearing so that prosecutors would have to detail the plea agreement violations. It will be up to Cohn to decide whether to allow prosecutors to withdraw their sentence reduction offer.
Generally, federal prosecutors have sole discretion to make such offers and require that defendants be completely truthful as a condition.
___
Follow Curt Anderson on Twitter: http://www.Twitter.com/Miamicurt