Police hunt suspect in possible road rage-related shooting at Washington University in St. Louis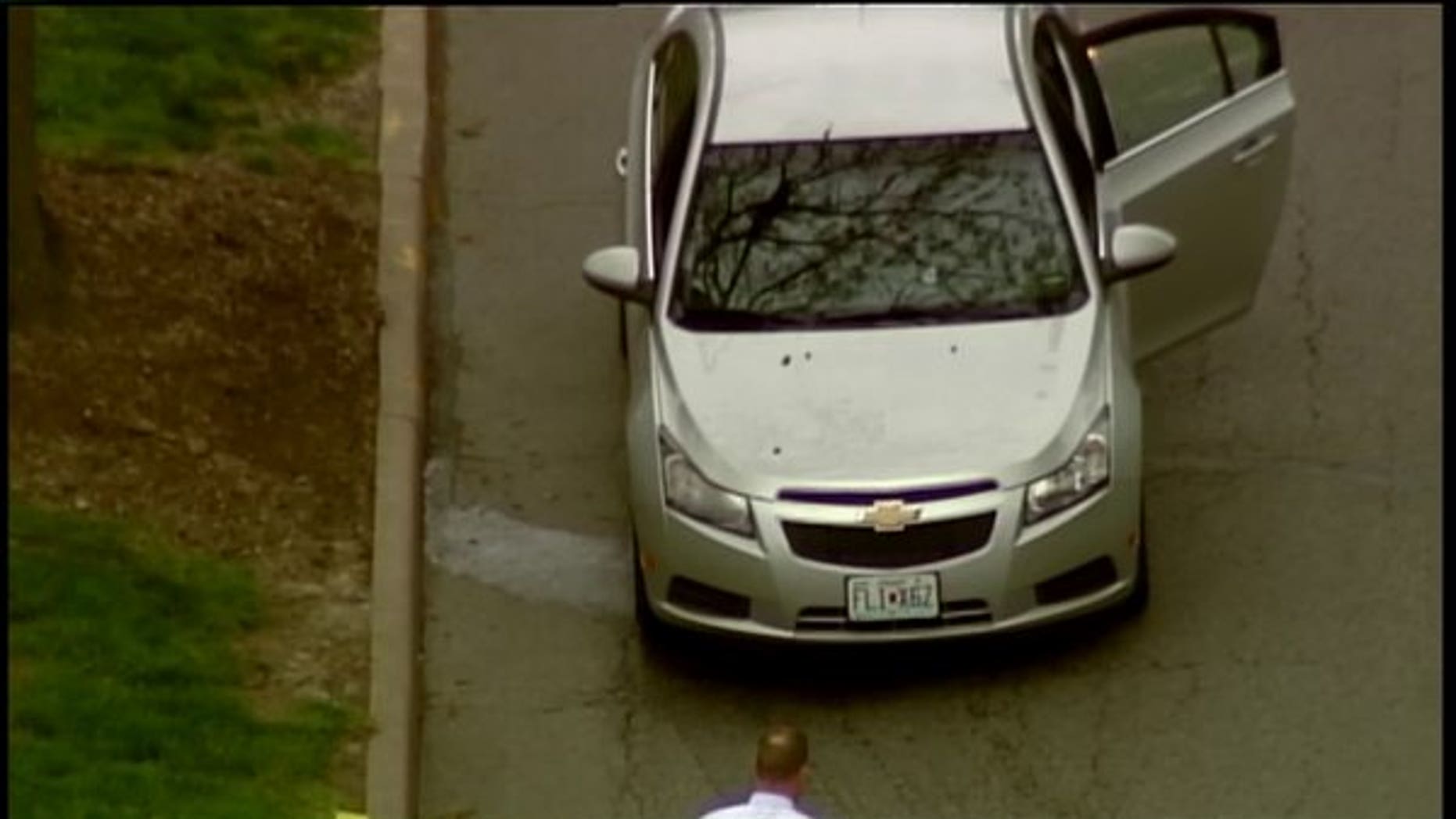 Police were on the hunt for a shooter in a black SUV after gunfire erupted in what authorities say may have been a road rage incident at Washington University in St. Louis Wednesday, that wounded one person.
Officers gave an all-clear a few hours after urging students, faculty and staff to "shelter in place."
The woman was shot in the arm, the St. Louis Post-Dispatch reports.
It was unclear Wednesday evening what sparked the shooting, but Clayton Police Chief Kevin Murphy said the shooting victims "indicated that this was a road rage incident."
"We are investigating that as a possibility," Murphy said, according to the Post-Dispatch.
Aerial video showed police investigating a silver car that appeared to be pierced by bullets, Fox 2 reports.
Paramedics rushed the woman to the hospital, and officials say they expect her to survive.
The shooting unfolded Wednesday afternoon on the school's Danforth campus, near its Mallinckrodt Center, a student union and performing arts building.
Vice Chancellor Jill Friedman said that "no students were involved." She referred additional questions to police in the St. Louis suburb of Clayton who are investigating the shooting. A Clayton police spokesman did not immediately respond to a request for comment. A news conference was scheduled for later Wednesday.
By mid-afternoon, activity had resumed on campus, with students walking to and from class. Many talked on their cellphones, assuring their parents that they were OK.
Freshman Jordan Isikow said she was finishing a psychology experiment when people ran inside the building and said there was a shooting right outside.
"Everybody else was freaking out," she said.
Sophomore Alessandra Silva said she was in the middle of campus when she heard several shots ring out.
"It rang out across the Quad," Silva said. "We looked up like, 'Is it thunder? Was it a skateboard?' But seconds later, a siren sounded alerting students to go to a safe place."
She took shelter in the student center. "I was pretty scared," she said.
The Associated Press contributed to this report.