Police: Burglar breaks into home, cooks fried chicken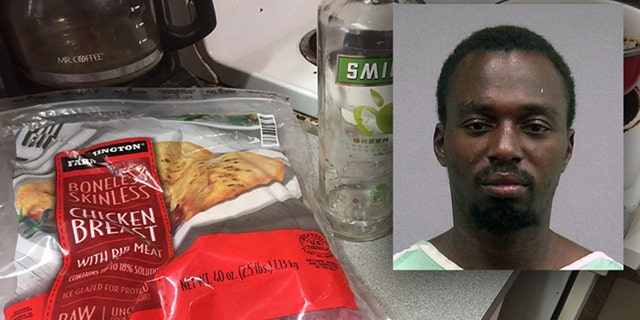 NEWYou can now listen to Fox News articles!
You could say he was cooking up trouble. Deputies said an alleged burglar made himself right at home, inside Samantha O'Neal's kitchen.
O'Neal said when she arrived home with her sister and a friend, she saw 34-year-old Ronald Wesly, standing over her stove.
"I walked in to him standing here with this pot of oil, where he was frying chicken. The strainer right here, this chicken in freezer that got cut open, frying chicken," O'Neal explained.
SHERIFF'S DEPUTIES: 2 MEN SHOT DEAD AT MALL RESTAURANT IN TUCSON
She said the alleged burglar had taken some chicken and sausage from her refrigerator and appeared to be drunk off of her sister's liquor.
Melissa Stanley, O'Neal's sister, told FOX 35, "He was in here, drunk as a skunk, just being Betty Crocker."
O'Neal was stunned, screamed, then did whatever she could to get Wesly out of her home.
"I was scared. My sister was more scared," she explained. "I just wanted him off the property, so I picked him up and threw him out the gate."
The women called for help. Alachua County Sheriff's deputies found Wesly wandering nearby and arrested him.
O'Neal calls him an acquaintance and definitely didn't allow him in her house. She said she's not taking any chances at home.