Police believe body found in river is likely missing New Hampshire teen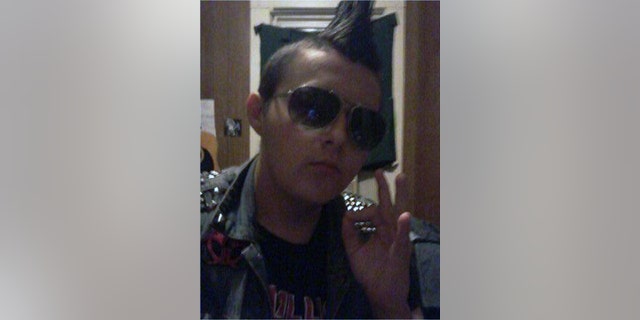 Police pulled the body of a young man from a Massachusetts river on Sunday, and say it's likely that of a teen who apparently fell down a storm drain in New Hampshire.
New Hampshire police said officials there, along with Tyngsboro, Massachusetts, authorities recovered the body from the Merrimack River at around noon.
Based on an initial investigation, clothing description and the condition of the body, officials believe it belongs to 16-year old Jacob Goulet, of Nashua, New Hampshire, who was reported missing Saturday.
Nashua police said confirmation of the victim's identity will be completed by the Massachusetts Medical Examiner's office.
"Our thoughts and prayers are with Jacob's family, friends, classmates, and the entire Nashua community at the probable tragic loss of Jacob Goulet," the department tweeted on Sunday.
Authorities had been searching the Nashua and Merrimack rivers, as well as Nashua's sewer system since Goulet was reported missing by his parents after he did not return home from a friend's house Friday night.
Jacob was described as white, 5 feet 8 inches tall and 200 pounds with black hair cut short on the sides and long along the top of his head. He was last seen wearing a denim vest with metal studs on it, a gray T-shirt, black shorts and black Converse All Star sneakers.
WMUR-TV reported that Goulet's uncle and cousin were yelling his name into storm drains across the city in the hope that he would respond.
"I just hope that maybe he might have fallen in and he's just hanging on and maybe he's too cold to yell. Maybe we'll see him, we'll hear him. Just can't stop trying, you know?" Goulet's uncle, Darren Blouin, told the station.
The Associated Press contributed to this report.