Plea for help from Ohio teen crushed in minivan never heard because of 911 greeting, report says
The dispatchers at a 911 center never heard an Ohio teenager -- who was eventually crushed inside his SUV -- say he was "going to die in here" because the line was interrupted by an automated 911 greeting, according to an internal investigation released Monday.
The grim detail was just one of several technical and personnel issues that contributed to the botched emergency response to locate 16-year-old Kyle Plush, who Cincinnati Mayor John Cranley said the city "failed."
"We failed to get the outcome we wanted in this emergency response," Cranley said. "In all cases we can do better, we should do better, we must do better."
The results of the investigation were presented by Cincinnati Police Chief Eliot Isaac, who said both 911 call takers followed policies and procedures when Plush called twice for help, but the two police officers who responded to the school, Edsel Osborne and Brian Brazile, shouldn't have shut off their body cameras.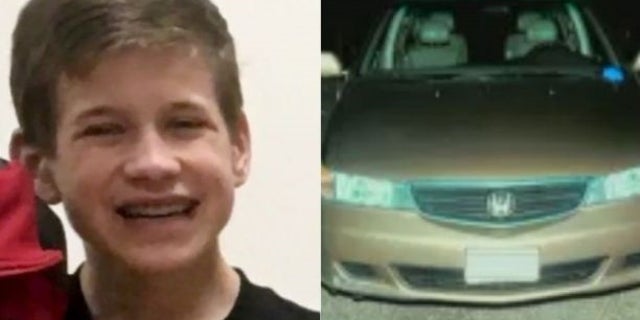 Isaac presented a timeline of the events the day Plush died, which showed that officers who responded to Seven Hills School spent 14 minutes driving around parking lots near the school, but did not get out of their vehicles. The officers at the time believed they were looking for an elderly woman locked in her vehicle and could cover more ground in their vehicles than if they were on foot, "a higher vantage point," and look from both sides of the vehicle.
The police chief later said the officers reacted reasonable and "met department standards" because of the information relayed to them at the time by 911 dispatchers. The officers also used their phones to try to contact Plush, but the call went to voicemail.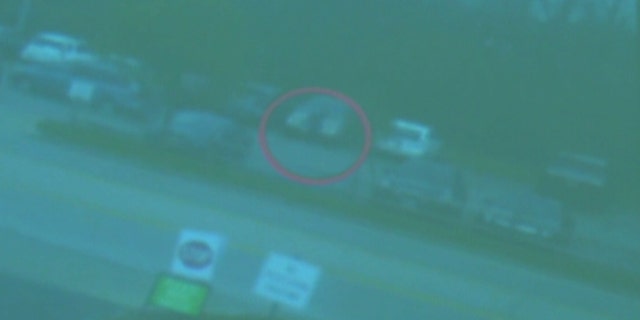 Dispatchers at the 911 center had trouble hearing Plush because the 16-year-old was using "Siri" on his iPhone to call 911, which was in his pocket, according to Issac. Plush's voice in his first 911 call was "overridden" by 911's automatic greeting, so dispatchers never heard his initial words that he was "going to die in here."
FAMILY OF OHIO TEEN CRUSHED BY MINIVAN SEAT STORMS OUT OF MEETING, SAYS COUNCILMAN 'CROSSED THE LINE'
Isaac said that dispatchers don't hear anything said by callers until after that initial message.
When a dispatcher was eventually able to speak, Plush could not respond to questions because the phone was in his pants pocket, according to the police chief.
Isaac added that the 911 system "did not fail," but the computer-aided dispatch system did have connectivity problems the day Plush died, which "likely caused performance problems."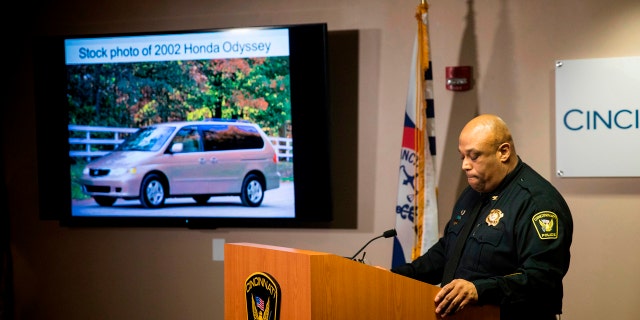 Kyle Plush's father attended the meeting and, although he said he had many unanswered questions, he stressed that he is committed to helping fix issues with the city's 911 communication center, according to FOX19.
"I see a time one day where other cities coast to coast will come to our city to learn better 911 practices," he said.
Plush found the body of his son on April 10 inside the 2004 Honda Odyssey in a parking lot near his school -- nearly six hours after Kyle's first 911 call. A coroner said that Kyle Plush died of asphyxiation from his chest being compressed.
BODY CAMERA FOOTAGE SHOWS POLICE NEVER GOT OUT OF CRUISER TO CHECK FOR OHIO TEEN CRUSHED BY MINIVAN SEAT
The boy's aunt, also attending Monday's meeting, noted that Kyle Plush's voicemail included his name, and was not a generic message.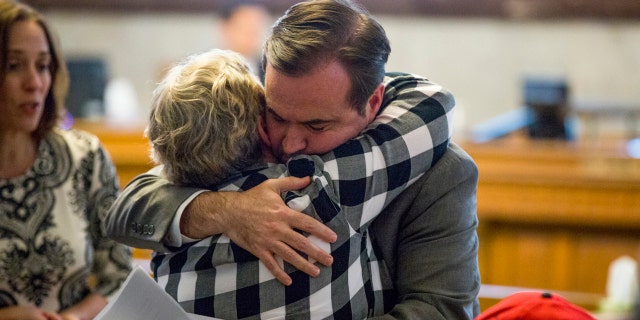 If authorities knew the name "Kyle" and that the call was from someone near a school, they had enough to do a proper search minutes after the call was received, said Jodi Schwind.
Cranley said Kyle's father's remarks were "courageous" and "appropriate."
The mayor added the investigation report into Kyle's death seems "incomplete," and called on city and police officials to address the elder Plush's questions in writing.
"The questions you asked will help us get to the bottom and to a place where we can prevent this in the future," he added.
The investigation also noted that 911 dispatchers "often have difficulty understanding the call" which can have "garbed" quality. A recorded replay is always better, the report noted. The internal investigation recommends that there should be an evaluation of current headsets used by 911 operators and dispatchers.
The sheriff's office, which also dispatched a deputy that day, and the Hamilton County Prosecutor's Office, are also conducting investigations.
The Associated Press contributed to this report.