Photos released of Saudi Arabian sisters found dead, duct-taped together near NYC river as mystery deepens
The first photos of two Saudi Arabian sisters whose bodies were found duct-taped together near a New York City river were released Wednesday as authorities continue to investigate their mysterious deaths.
New York City police released images of Tala Farea, 16, and Rotana Farea, 22, who were found dead on Oct. 24 near 68th Street and Riverside Park in Manhattan's Upper West Side neighborhood. Their bodies, bound by tape and facing each other, were on rocks near the Hudson River, leading authorities to believe they may have washed ashore.
"While we continue the expansive investigation into the deaths of sisters Tala & Rotana Farea…Did you know them? Meet them? See them?" Dermot Shea, NYPD Chief of Detectives, tweeted on Wednesday.
Police also urged anyone who saw the sisters between Aug. 24 and Oct. 24 — the timeframe of when they were reported missing to when their bodies were discovered — to come forward with information.
"We are looking at all clues in their past life," Shea said on Tuesday.
SKETCHES RELEASED OF 2 WOMEN FOUND BOUND BY DUCT TAPE NEAR NEW YORK CITY RIVER
The Farea sisters' deaths have been shrouded in mystery since last week. Their bodies, which had no obvious signs of trauma, were discovered about 225 miles away from Fairfax, Virginia, where they lived and vanished in August.
The sisters came to the U.S. from Saudi Arabia with their mother in 2015. Rotana Farea had been enrolled at George Mason University until the spring. Prior to their recent disappearance, Tala and Rotana Farea were reported missing in December 2017 when they left their family home and were placed in a shelter.
But there's still few public details about either sister's past.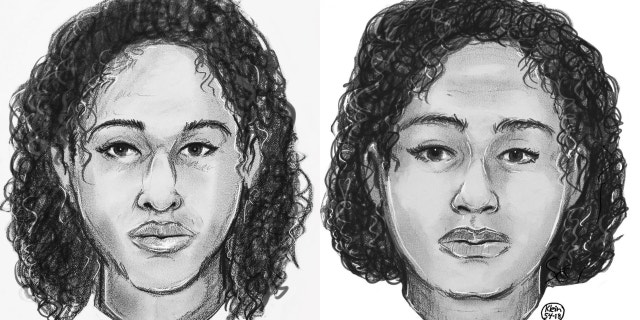 Their mother told detectives the day before the bodies were discovered, she received a call from an official at the Saudi Arabian Embassy, ordering the family to leave the U.S. because her daughters had applied for political asylum, New York police said Tuesday.
Saudi Arabia's Consulate General in New York said in a statement that it had "appointed an attorney to follow the case closely."
The cause of death has not been released. The lack of obvious trauma appeared to rule out a theory they may have jumped into the river from the George Washington Bridge.
In a follow-up statement, the Saudi Arabian consulate described the pair as "students accompanying their brother in Washington."
Anyone with information is urged to call the NYPD's Crime Stoppers Hotline at 1-800-577-TIPS (8477) or for Spanish, 1-888-57-PISTA (74782).
The Associated Press contributed to this report.