Phoenix Girl, 3, Dies After Stepfather Brutally Beat Her for Not Eating Hot Dog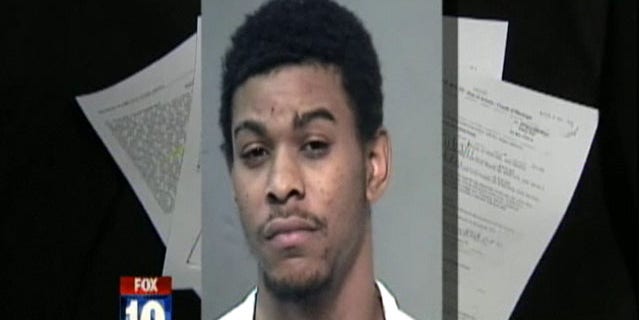 PHOENIX – A three-year-old girl in Phoenix died after being brutally beaten by her stepfather when she refused to eat a hot dog, police said Sunday.
Dani Mayo was rushed to a local hospital last Thursday after her 22-year-old stepfather, Corey Daniels, reported she had stopped breathing because she had choked on a hot dog, myFOXphoenix.com reported. Police suspected foul play when doctors found Dani was suffering multiple skull fractures and swelling and bleeding in her brain.
Dani clung to life for two days at the hospital, but died on Saturday morning.
Daniels has since admitted to beating the toddler using his fists and a belt, police said. Police said Daniels also admitted to disciplining Dani a few weeks earlier by biting her after she had urinated on herself.
According to court paperwork, Daniels admitted to police that he punished Mayo for "not wanting" to eat her hot dog -- punching her in the chest, arms and legs with his fists then lashing her with a belt more than 36 times, even after she had fallen onto the ground, the Arizona Republic reported Monday.
Phoenix police Sgt. Tommy Thompson told the Republic that experienced officers were shocked by the severity of the violence the little girl had to endure.
"The detectives told me it was one of worst cases they have seen, and these are seasoned detectives," Thompson said.
Daniels was charged with murder and detained in lieu of $850,000 bond.
To read more on this story, see the myFOXphoenix.com article here.