Philadelphia police hunt for killer in shooting of off-duty cop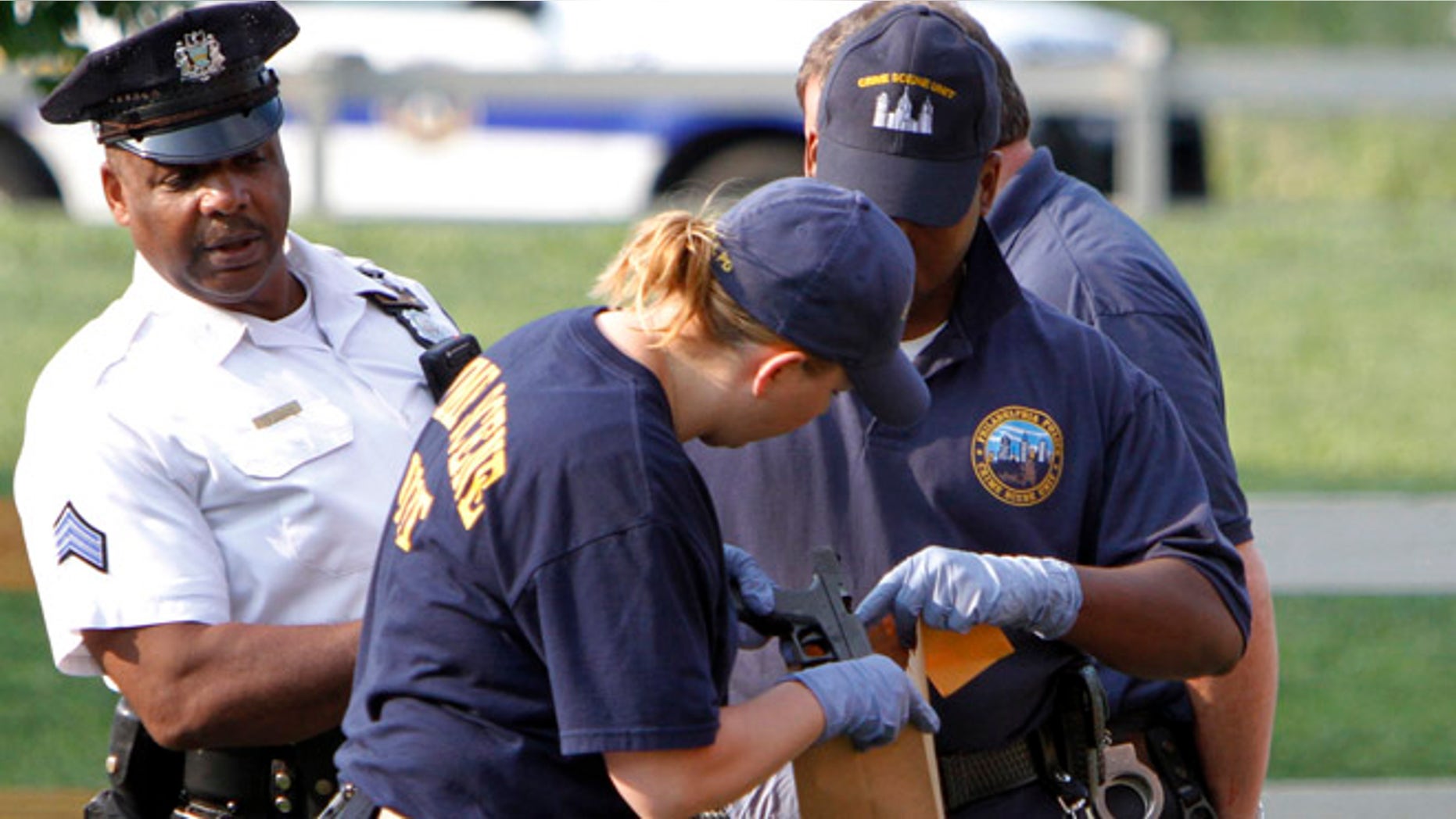 PHILADELPHIA – Authorities have identified the off-duty Philadelphia police officer who was shot and killed as he walked along a north Philadelphia street, and officials announced rewards totaling $30,000 for information leading to an arrest in the case.
Police say 40-year-old Officer Moses Walker Jr. had just finished his shift when he was shot several times around 5:50 a.m. Saturday, about four blocks from the 22nd District station. The 19-year veteran of the force and minister at Deliverance Evangelistic Church was pronounced dead at Hahnemann University Hospital.
Police say Walker was walking to public transportation in plain clothes and carrying a backpack at the time of the shooting. Authorities believe it may have been an attempted robbery, MyFoxPhilly.com reports.
His service weapon was found underneath him and authorities are trying to determine whether anything was taken from the backpack, according to the website.
Walker was reportedly offered a ride home by a co-worker but said, "It's a nice night. I'll walk."
The city is offering a $20,000 reward and the Fraternal Order of Police Lodge 5 is offering a $10,000 reward.
A witness reported seeing a suspect fleeing the scene, police are now looking at surveillance tape from the area.
Lt. Raymond Evers says Walker's service weapon was found under his body, but police don't know whether it was discharged. They are checking to see if anything was taken from his backpack.
Walker is the seventh member of Philadelphia's force killed in four years, MyFoxPhilly.com reports. He is survived by his mother and five siblings.
Click for more from MyFoxPhilly.com.
The Associated Press contributed to this report.