Philadelphia man in critical condition after getting stuck in garbage compactor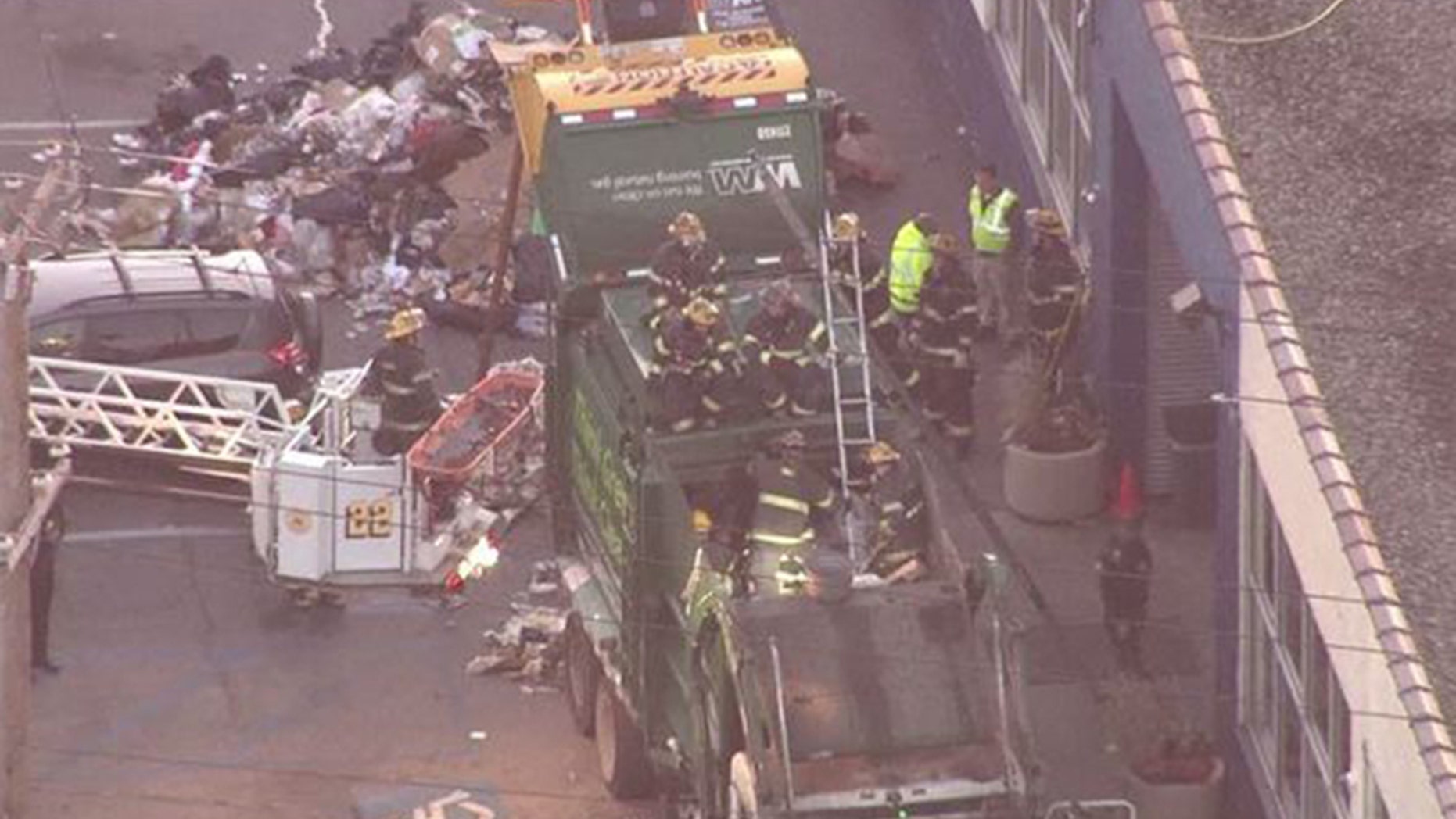 A 33-year-old man is in critical condition Monday after getting stuck inside a garbage truck compactor outside a halfway home for prisoners in Philadelphia.
The man was found trapped inside a Waste Management truck around 5:30 a.m. local time near The Kintock Group halfway house, facility and fire dispatchers told NBC 10. Firefighters removed trash for more than two hours to pull him out. He was taken to Temple University Hospital.
The man is in critical condition after suffering abdomen, hip and leg injuries, Philadelphia police told NBC 10.
The halfway house is a final stop for prisoners before they re-enter the general community, the station added.
The man's identity was not immediately available.