Pennsylvania man charged in wife's 1983 cold case murder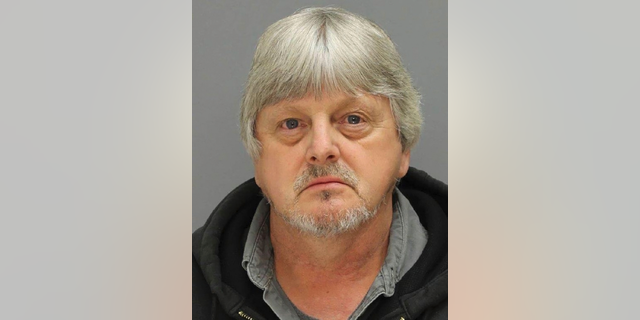 A Pennsylvania man was arrested in the cold case murder of his wife more than 30 years ago.
Carl Rodgers, 62, is being accused of fatally beating his wife, 23-year-old Debra Rodgers, then slashing her wrists to make it appear she committed suicide.
"For more than three decades, the family and friends of Debra Jane Rodgers have sought justice, and wondered if this day would ever come," Attorney General Josh Shapiro said in a statement Tuesday. "Thanks to a strong collaboration between the Pennsylvania State Police and our office, and the effective use of a statewide investigating grand jury, Carl Rodgers stands charged with murder."
Rodgers' body was discovered in April 1983 in woods near the couple's dairy farm in Loysville, Pennsylvania, where they lived with their five year old daughter.
DNA LEADS TO COLD CASE ARREST IN DEADLY STABBING OF 19-YEAR-OLD WOMAN IN 1976
On the night of her disappearance Debra returned home late from her job at Little Buffalo State Forest near the couple's home. The statements given by Carl Rodgers to the police about the evening of April 22, 1983 were inconsistent, Shapiro said in the press release. He claimed his wife suffered from depression and admitted they had argued that night and he grabbed her by the arm.
The day after her disappearance, Carl Rodgers called Debra's family and told them she was missing. He led the family to the state forest to search for her, where they found Debra's car, Shapiro said.
The search was called off that night without finding Debra but Carl insisted he drive Debra's car back to their home despite pleas from the family to keep it there in case she was using it as a shelter, the district attorney's statement said.
During the second day of searching, Debra's mother found the body in a heavily wooded area Carl suggested the family search that was several hundred yards from where her vehicle was parked, Shapiro said.
PERSISTENCE LEADS TO SOLVING 1979 CASE OF TEEN'S SLAYING
Investigators noted Debra's body appeared to be dragged to the location and a knife was found near the scene that's sheath bore the name "Carl," Shapiro added.
A coroner at the time determined she died of blunt force trauma to the head, and said her wrists were cut after the fact "to imply suicidal activity."
The grand jury said it heard testimony that Debra Rodgers excelled at her job, had recently landed another state job that paid more money, and seemed happy, contradicting her husband's claims.
"The grand jury finds that Carl Rodgers concocted all the claims that Debra was depressed as well as the claims that she was struggling at work in order to support his efforts to make her death appear to be a suicide and not a homicide. He was the only individual with the motive to make her death appear to be a suicide," the grand jury said.
The grand jury did not hear any evidence that was unavailable to police and prosecutors in 1983, and it was unclear why charges were not brought at the time.
Carl Rodgers was arrested by Pennsylvania State Police Monday on murder charges and is being held without bail.
Attorney General Shapiro, who was joined by Debra Rodgers' family members at a news conference Tuesday, said the grand jury took a fresh look at the case and pieced the evidence together "in a way that had previously not been able to be done."
"We don't give up on these cold cases. We don't let them go," he said.
The Associated Press contributed to this report.