Pediatrician stabbed to death in multimillion-dollar home
A 58-year-old pediatrician was stabbed to death in the shower of her multimillion-dollar home in an affluent New York suburb on Wednesday morning.
The bloodied body of Dr. Robin Goldman was found in the shower of her Scarsdale home when police arrived around 10 a.m., the New York Post reported. Goldman's husband, 61-year-old Jules Reich, has been charged with second-degree murder in the case.
"I just want to emphasize that this is not a random act."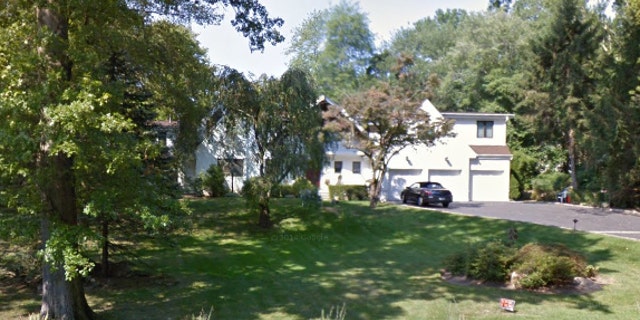 Cops said Reich initially called 911 from the couple's 5-bedroom, 4-bath property, which sits on 1.29 acres about 26 miles from Manhattan. When authorities arrived they found Goldman stabbed multiple times, and she was pronounced dead at the scene, a spokesman with the Westchester County District Attorney's office told FoxNews.com. Police reportedly saw defensive wounds on Reich's hands, and he was taken into custody at the house.

Reich appeared before a judge Wednesday night and was taken to Westchester County jail. He's set to be arraigned in village court on Tuesday. It wasn't immediately clear if he had an attorney who could comment on the charges.

Public records show that Reich had petitioned for divorce in August 2015.
"There hasn't been a homicide in Scarsdale since 1977," Scarsdale police Capt. Thomas Altizio told CBS2. "and you know, again, I just want to emphasize that this is not a random act. It's an isolated incident. I can confirm that both the person that we have in custody and the victim resided in the house."

Goldman was a pediatrician affiliated with the Children's Hospital at Montefiore Medical Center in the Bronx and a faculty member at Albert Einstein College of Medicine.
"Robin was a dedicated physician cherished by her colleagues as a positive and compassionate presence," a statement from Montefiore said. "Her passion for medicine was an inspiration to those who worked with her. Her passing is a great loss for all of us, and we extend our heartfelt sympathy to her family, friends, patients, colleagues and students."
The synagogue Goldman attended, Modern Orthodox Young Israel, also expressed shock at Goldman's death.

"As a community, we are grief stricken and our hearts are filled with pain to know that Robin, who was so good, so sweet and so pious has so suddenly been taken from us," the statement said.
According to his Linkedin page, Reich was a partner at the Manhattan accounting firm of WeiserMazars LLP, which he joined in August 2014. A call to the firm seeking comment was not immediately returned.
Previously, Reich spent 20 years at the accounting and consulting firm PricewaterhouseCoopers LLP. He graduated from New York University law school and the Benjamin N. Cardozo School of Law.

The Associated Press contributed to this report.