Parents arrested after Philadelphia toddler dies of starvation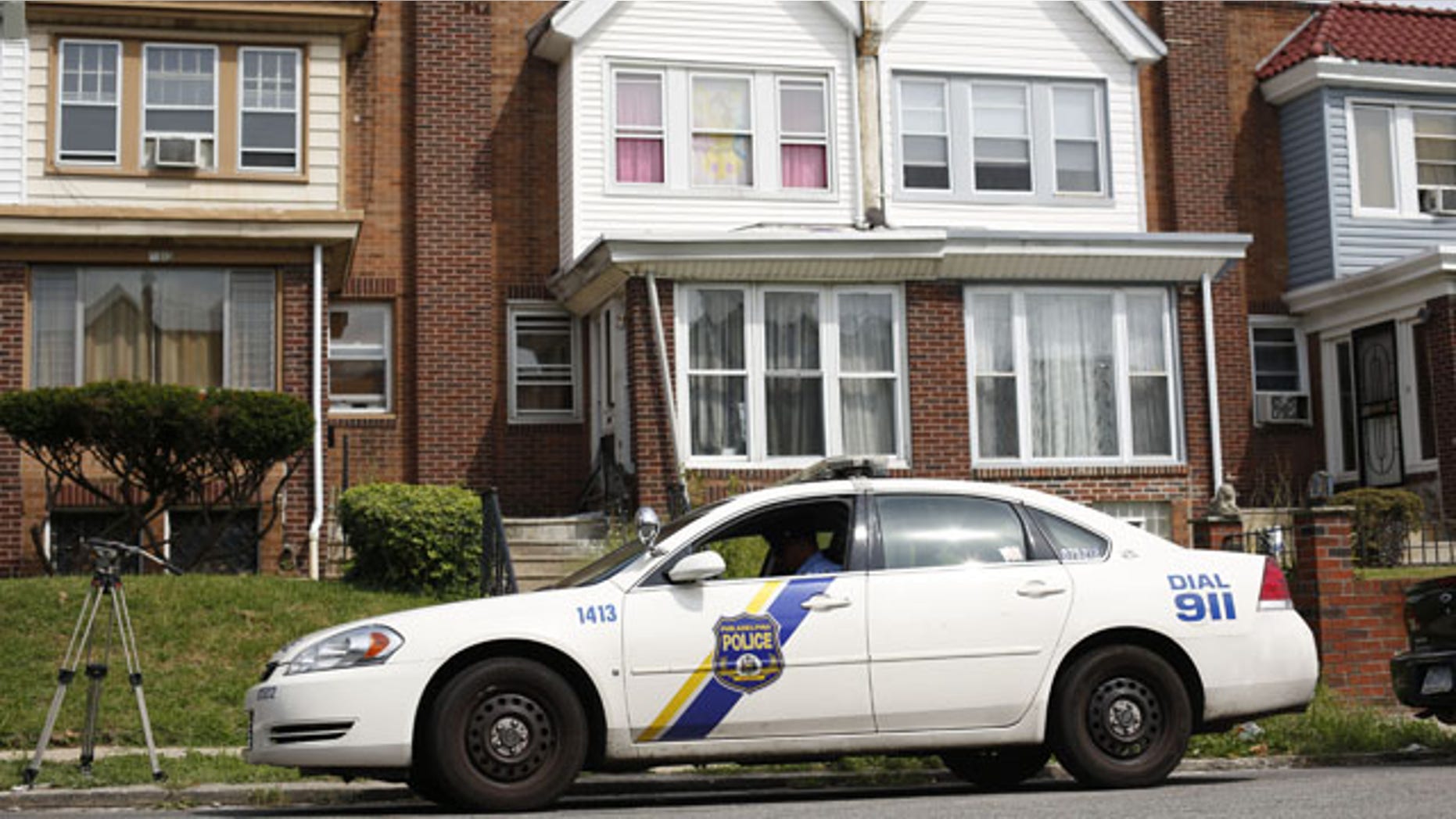 Criminal charges could come soon in the starvation death of a disabled 3-year-old Philadelphia girl who died weighing just 11 pounds.
Both parents were taken into custody after Nathalyz Rivera was found unresponsive Monday at the family's squalid home. The girl's death was later ruled a homicide. Her twin and three other siblings are now in protective custody.
The girl "had not seen a doctor in over a year, even with all the severe disabilities," said Homicide Capt. James Clark, who did not disclose the child's specific health problems.
Carlos Rivera, 30, and his wife were being held for questioning Monday, and police expected to file charges after further discussions with the medical examiner and prosecutors. The parents could be charged as early as Tuesday.
The case echoes the 2006 starvation death of another disabled Philadelphia girl, Danieal Kelly, who died weighing 42 pounds at age 14. Her mother is in prison for third-degree murder, while her father was convicted of felony neglect.
More than a dozen people in all were convicted in the Kelly case, including city workers and contractors who failed to visit the home. But the Rivera family did not appear to be on the city's radar.
Nathalyz showed some signs of bruising, but that may have come from flea, bug or rodent bites at the house, which Clark said was in "bad shape." The family had one prior contact with the Department of Human Services in 2008, but Clark did not immediately view that issue as relevant to the girl's death.
"It's very sad, very disturbing," Clark said of the girl's death, which the medical examiner said was primarily caused by starvation.
The mother, who is married to Rivera but apparently comes and goes at the house, had seen her daughter in recent weeks, and was therefore expected to be charged, Clark said at a press conference Monday. Her name was not disclosed. Police released the father's name and photograph because he went missing Monday after leaving the surviving children with a relative. However, he was captured a few hours later.
"This is one of the worst cases of abuse that I've seen in my five years at the homicide unit," Clark said. "I saw the photos, and even for me, they were difficult to look at."
The other Rivera children -- ages 9, 8 and 7, along with Nathalyz's 3-year-old twin -- were being checked at a hospital before being placed with DHS.
Danieal Kelly's death became the subject of a harrowing grand jury report, which found that city workers and contractors lied about visits to the family home. They are now serving lengthy prison terms. The girl's mother is serving 20 to 40 years for her murder plea, and the father received up to five years for abandoning Danieal at her unfit mother's home.
This year, a homeless mother of six was convicted of involuntary murder for the starvation death of her premature twin at a shelter in 2010. A social worker had seen 2-month-old Quasir Alexander shortly before he died, weighing just over 4 pounds. Quasir's twin was found near death. The social worker -- who said she never saw the boys undressed -- was fired, but not charged.
The mother, Tanya Williams, awaits sentencing. Her defense lawyer has questioned how much she understood about caring for premature infants, given her low IQ. The twins were released from a city hospital to the homeless shelter when they were four days old, although Williams was getting parenting help from several sources.