Pair arrested after dead child was dumped in woods, police say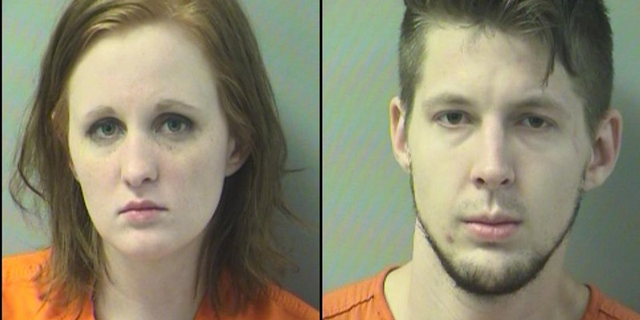 A young mother and her boyfriend were being held in a Florida jail after the woman's 3-year-old daughter was found dead in a wooded area Friday afternoon.
Police said Destinee J. Merrell, 23, told them that her boyfriend, Cory M. Hagwell, 29, had kicked the girl in the head because she had climbed out of her car seat, the Northwest Florida Daily News reported.
The child, identified as Adelynn Merrell, was then locked in a closet, where she died, police told the newspaper, adding that the body was found later in the woods.
Authorities said the girl had suffered head trauma, but the Okaloosa County Sheriff's Office said an autopsy would determine the exact cause of death.
The couple initially reported the child missing, but police said the mother later told them what happened, the newspaper reported.
Meanwhile, a 5-year-old boy in the woman's care was found to be suffering from malnutrition, with "bones in all regions of his body exposed," the newspaper reported.
Merrell faces three counts of child neglect and one count of aggravated child battery. Hagwell faces one count of aggravated child abuse.
More charges were expected, the sheriff's office told the newspaper.
Click here for more from the Northwest Florida Daily News.